Against Me Singer First High Profile Artist to Transition Publicly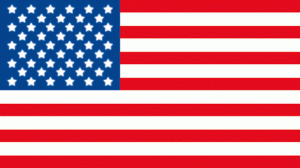 Against Me singer Tom Gabel has been applauded by musical peers and the global LGBT community in light of her announcement on Tuesday May 8 that she plans to begin life as a woman.
The decision to go public elicited praise from fellow musicians Fun., Tegan and Sara, Senses Fail and Gaslight Anthem.
Gabel had spoken to Rolling Stone magazine about her plans to begin living as a woman for a feature in their next edition. She will now go by the name Laura Jane Grace and remain married to wife Heather, while undergoing electrolysis treatments and taking hormones to make the transition from male to female.
'For me, the most terrifying thing about this was how she would accept the news," Gabel told the magazine about her Heather's reaction, 'But she's been super-amazing and understanding.'

Gabel, who has dealt with gender dysphoria for years, decided to go public after talking to family and friends. She said to Rolling Stone, 'I'm going to have embarrassing moments, and that won't be fun, but that's part of what talking to you is about — is hoping people will understand, and hoping they'll be fairly kind.'
Gay twin sister rockers Tegan & Sara touted Gabel as 'so incredibly brave.'
Gabel made her live debut as Laura Jane Grace on Friday May 25 at a concert in San Diego. Against Me joined the Cult for the first show of a US tour at Humphreys Concerts by the Bay. Laura Jane delivered a high energy 40 minute set debuting six new songs from their new album Transgender Dysphoria Blues.  The gig was received well by fans and critics.