Agatha Christie's 'The Mousetrap' is a classic 'whodunit' done perfectly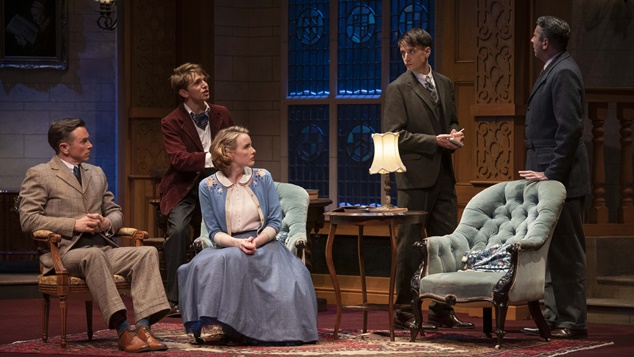 The Mousetrap | His Majesty's Theatre | Until 16 April | ★ ★ ★ ★ ½ 
Agatha Christie's The Mousetrap holds the record for the world's longest running theatre production. It opened on London's West End in 1952 and ran continuously until March 2020 when it was forced to close due to the Covid-19 pandemic. It re-opened 14 months later and continues on today.
Here an Australian production is staged to celebrate the plays 70th birthday and it's Perth season follows successful runs in Melbourne, Sydney and Adelaide. After the curtain falls on the final Perth show the cast will continue their tour to Canberra, Brisbane and Parramatta.
It is the classic 'whodunit' that has inspired so many similar tales, it's full of the expected mantlepieces, tweed suits, a character called the Major, and couple of alluring beauties, and a crotchety old dear. One of them is going to end up dead, the others will be suspects and the entire audience will be trying to work it out.
We meet fairly newlywed couple Giles and Molly Ralston, perfectly played by Anna O'Bryne and Alex Rathgeber. They've set up Monkswell Mannor, a house they inherited from Mollie's family, as a guest house and they're welcoming their first batch of guests.
There's the peculiar young architect Christopher Wren, is that really his name? The unimpressed and demanding Mrs Boyle, the aloof and sophisticated Miss Casewell and the obligatory former army man Major Metcalf. Add in the mysterious Mr Maravicini who seeks shelter from a snowstorm that cuts them off from the outside world, and the diligent policeman Seargent Trotter and you've got all the pieces for a great game of Cluedo.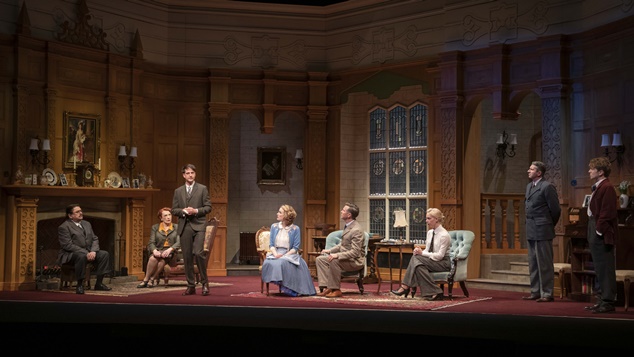 This production from acclaimed Australian director Robyn Nevin is suburb, and there's wonderful performances from all the cast including Geraldine Turner as Mrs Boyle, newcomer Charlotte Friels as Miss Casewell, Adam Murphy as Major Metcalf, Tom Conroy as Detective Seargent Trotter and a brilliant turn from Laurence Boxhall as the eccentric and boisterous Wren.
Gerry Connolly is playing Mr Paravicini, but the opening night of the Perth season he was taken ill, and the play's Associate Director Chris Parker stood in. He performed admirably, so well you'd easily have believed he'd been doing the show night after night.
It's one of the marvels of the world that the secret of who the killer is has not become common knowledge because we live in a world where everyone knows common spoilers. It's common knowledge that Bruce Willis is a ghost, Darth Vader is Luke's father and Soylent Green is people. When you see The Mousetrap though you sign up to keep the secret of who dies and survives as Monkswell Manor.
It's not groundbreaking, it pushed no boundaries, there's nothing whiz-bang and technologically marvelous in it, it's just a good old fashion play done really well.
Graeme Watson, images Brian Geach
---

You can support our work by subscribing to our Patreon
or contributing to our GoFundMe campaign.