AIDS drama 'BPM (Beats Per Minute)' captures the activism of ACT-UP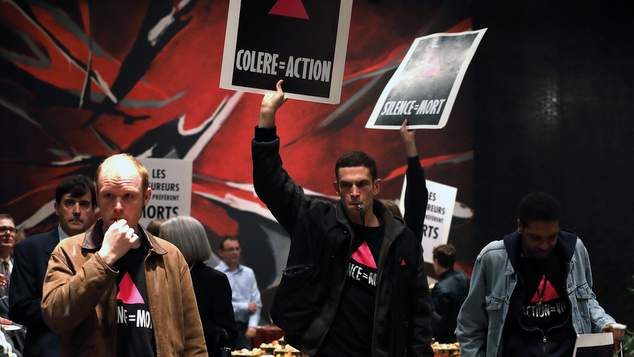 ACT UP Paris (AIDS Coalition to Unleash Power) was created in 1989 to join the fight against the global AIDS crisis. The first of these direct action advocacy groups was formed in New York two years earlier.
Twenty years after they met in ACT UP, Robin Campillo, Hugues Charbonneau and Philippe Mangeot would work together again as writer/director, producer and co-writer respectively of BPM (Beats per Minute) the new film set during the "most tragic period" of ACT UP's history.
I recently had the chance to sit down with Philippe at the Alliance Française de Melbourne to talk about the film.
"It's a fiction," he told me, "but everything is real in this fiction. It's about what we lived and it's about the way we lived, and the energy that we had and the tragedies that we shared.
"It's about what is it to fight AIDS. It's at the same time a global, political fight and a very intimate, private fight. So, it's about the impossible link between those two places: the most private and the most global."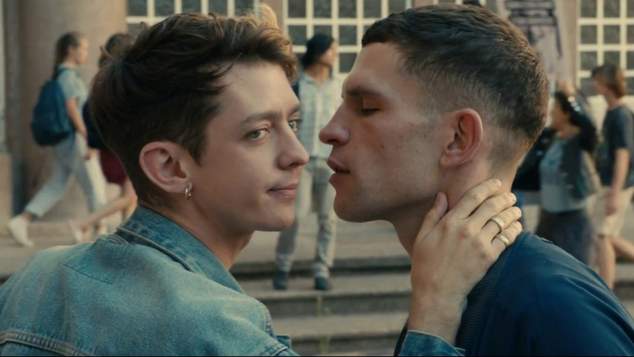 I asked him how he felt about critics of ACT UP who have said that they were too violent in their protests.
"They were wrong," he responded. "They definitely were wrong. The real violence was the violence in our bodies. The real violence lay with the drug companies who said that there would be a lottery to know who would die and who would receive treatment.
"The real violence was people with AIDS losing their jobs or losing their homes. What did we do? We used to throw false blood on the faces of people. It's okay, it's a bit violent, but it was theatrical. The idea was that in watching the first sequence of the film, the audience could think 'oh, they're really violent,' but by the end, as they viewed the final sequence, they would feel that the activists should have gone further than they did."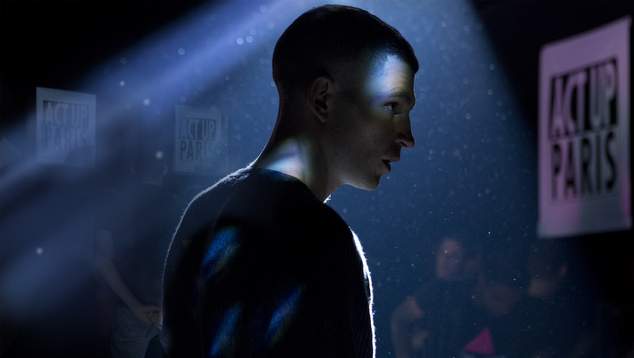 Philippe now works predominantly as a university professor of French Literature.
"When I was 25, I was so tired of the former generation of people – the activists of the 70's or the 60's – who felt that their fight was the fight. I was obsessed by that. We should make a film that would never presume to say that. We should make a film for young people today. After all, my students are the age I was when I was a member of ACT UP."
And what did his students think of the film?
"Well," he reflected, "I think that they liked it, but to be honest, when it was released, I was quite ill at ease, because I didn't want to be defined by just that, so I started an Instagram account to discuss other parts of my life as I just didn't want to just be the 'gay activist,' which I am, which I used to be – but it was just one segment of my life, especially for my students. But the film was made for them, and for other young people."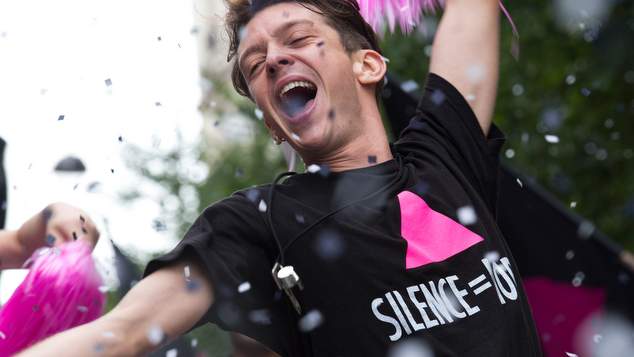 Despite its setting, Philippe assured me BPM (Beats Per Minute) is not a nostalgic film.
"It's not a film for my generation, about good old and tragic times: it's a film dealing with the 90's but presented with today's energy."
"At the same time," he continued, "it's simultaneously more difficult yet less difficult to be an AIDS activist nowadays. It's less difficult because it's definitely less tragic. The issue now is how to stop the epidemic – not how to live a few months more. It's more difficult because nobody cares now because so many people think it's no longer a real problem."
He feels that the HIV/AIDS issue of today is "no more contamination, which is huge, and it's possible."
BPM (Beats Per Minute) is screening at the Alliance Française French Film Festival at Cinema Paradiso, The Windsor and Luna on SX.
See the film at 6:30pm on Friday 16th March at Cinema Paradiso, 6:30pm Wednesday 28th March at Luna on SX, 6:15pm on Monday 2nd April at Cinema Paradiso, 11:00am on Tuesday 3rd April at the Windsor or at 11:00am on Wednesday 4th April at Luna on SX.    
Christian Tsoutsouvas
---