Airbnb launches Until We All Belong marriage equality campaign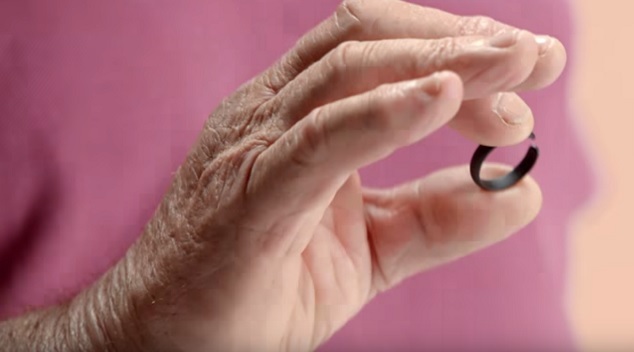 Online accommodation service Airbnb have launched a campaign using black rings to show support for marriage equality in Australia.
The "acceptance rings" designed by Marc Newson for the Until We All Belong campaign do not form a complete circle, symbolising the 'gap' in Australian marriage laws.
CEO Brian Chesky says "openness and belonging are at the heart of Airbnb."
"This is an opportunity for people to show their support for marriage equality."
"Not just those within the LGBTI community, but for anyone to make their support for a brother, sister, parent, friend of loved one known."
The campaign has support from fellow corporate marriage equality advocates Qantas, ANZ and Google and the Equality Campaign group headed by leading Irish marriage advocate Tiernan Brady.
"Two thirds of the nation as well as a majority of politicians want every Australian to be able to marry the person they love in the country they love," Brady said.
"It is wonderful to have so many businesses creating this campaign. They do so because they know that equality and fairness is good for their employees, their customers and for all Australians."
Several video have been released in conjunction with the campaign, with marriage equality supporters sharing stories of loved ones who cannot yet get married. Among them are self-described straight Christian mum Karen who says she is wearing the ring until her gay son can legally marry, while Sally says she is fighting for her brother and friends who have been in same-sex relationships for decades.
The acceptance rings are available for purchase online, claiming a cost for postage and handling but not the item itself. The website states no profit will be made from the sale of the rings.
You can see more of the campaign at Untilweallbelong.com