Aja talks pop culture and making music ahead of BOX Office tour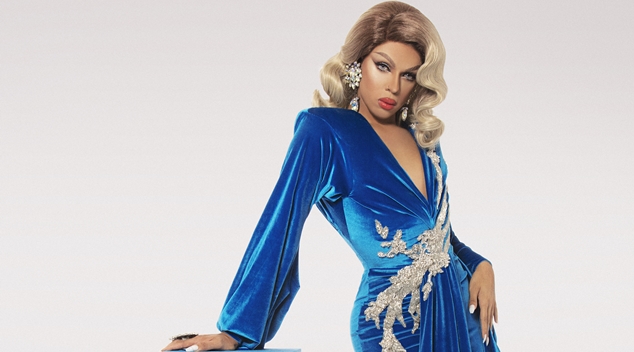 RuPaul's Drag Race Season 9 and All Stars 3 alum Aja has become an international sensation after their stand-out run on the reality series, and is proving that drag artistry is just one realm in which they excel.
Setting their sights on the male/masc-dominated world of hip-hop Aja is shaking things up with their self-written debut album BOX Office, teaming up with rap sensation CupcakKe, Rico Nasty, Shilow, Lady Luck and fellow Drag Racer Shea Coulee on their latest venture.
Speaking to OUTinPerth ahead of their BOX Office Tour, Aja notes that pop culture was certainly a major influence on their music.
"I'm someone who has always been aware of all different types of pop culture. I'm probably addicted to media in all forms," Aja said.
"I'm such a movie buff, so coming up with these references after I decided to create a movie theme for the album got pieced together so effortlessly when I sat down to write the record."
Though the references they draw upon are diverse and disparate – Japanese culture, anime and video games shine through as a particular source of inspiration.
"I didn't have a lot of friends going up, and I feel like the "weird kids" gravitate towards weird, creative outlets."
"Being a weirdo, that drew me to anime because I resonated a lot to the struggles the characters went through. Now, I still like to watch anime and the Japanese culture is always easy to reference."
Since dropping from great heights into the public eye, Aja has been pushing the boundaries of what many of the RuPaul's Drag Race fandom understand to constitute a 'drag performer'.
"I think a lot of the world hasn't gotten past the concept that only some drag queens are clowns. While some drag artists are comics, a lot of other drag performers and artists have talents that can't be boiled down to comedy," Aja continued.
"It's a slow shift, but I think the more drag performers demand to be respected for whatever craft they are representing, the easier people will be able to understand that drag artists are artists first, period. Also, not to spook anyone's tea, but can you honestly tell me that these mainstream music artists aren't in drag?"
"Go to a show and try not to spot a lace front. What makes drag artists different?"
Aja's Box Office Tour comes to Connections Nightclub on Wendesday 27th March, hosted by BarbieQ. For tickets and more information head to Eventbrite.
Leigh Andrew Hill
Image:- Tanner Abel
---