Alcazar Vs Wham – who does it best?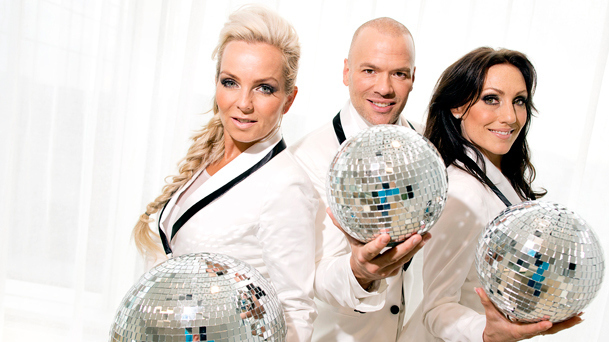 Pop trio Alcazar are back and ready to leave us crying at another discotheque.
This time the Swedish eurodance group have delivered a cover of an old Wham! hit.
George Michael and band mate Andrew Ridgely, and backing singers Shirley Holliman and D.C. Lee, released the 'Young Guns (Go for it!)' in 1982. It was their second record after their debut 'Wham Rap' failed to chart.
'Young Guns' got Wham! their first big break when they were invited to perform on the British show 'Top of the Pops'. Another band had dropped out at the last minute.
After their TOTP appearance the song shot up the charts finally peaking at number three.  The band later re-released 'Wham Rap' which made it to number eight in the UK charts.
Alcazar got back together in 2013. The band are no stranger to cover versions and mining other people's tunes for cool sounds.
Their first big hit 'Crying at the Discotheque' heavily sampled the disco hit 'Spacer' by Sheila B Devotion, while 'This is the World We Love In' sampled Diana Ross's 'Chain Reaction' while lifting it's lyrics from a Genesis tune. They've also had a hit with their cover of the Human League's 'Don't You Want Me'.
So 'Young Guns (Go for it!)' – who do you think does it best?