Alex Antic's gender transition ban bill voted down in the senate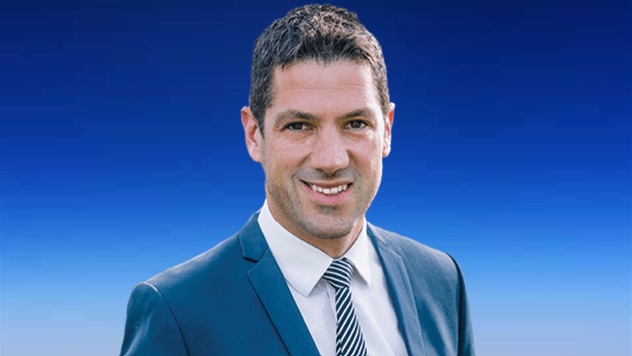 The Australian senate has knocked back Liberal senator Alex Antic's bill that called for a ban of medical treatment of transgender youth.
In parliament today Senator Antic attempted to have the bill sent to a committee for a public inquiry, but the move was opposed by the Greens, Labor, members of the cross bench, and many Liberal senators were absent for the vote.
The Childhood Gender Transition Prohibition Bill 2023 was introduced by Senator Antic in October with support from fellow Liberal Matt Canavan and United Australia Party senator Ralph Babet.
Greens senator Nick McKim led the charge against the bill in parliament today.
"The Australian Greens are not going to have a bar of the opposition setting up a committee inquiry that will provide a bunch of transphobes with a platform, under parliamentary privilege, to attack transgender people.
"We are not going to have a bar of transgender kids and transgender folks being attacked by a bunch of right-wing transphobes." Senator McKim said.
Senator McKim said transgender people already had hard enough lives without the Australian parliament launching an inquiry into their heath treatment.
"Trans folks in our community put up with an awful lot. They are attacked on a daily basis. They are attacked for who they are as humans. Their very existence as people is called into doubt by extremist fascists who are transphobes.
"The amount of rubbish that you see just on social media, on an unprotected platform, is appalling. We are not going to facilitate providing parliamentary privilege to those kinds of people. Trans rights are human rights." Senator McKim said.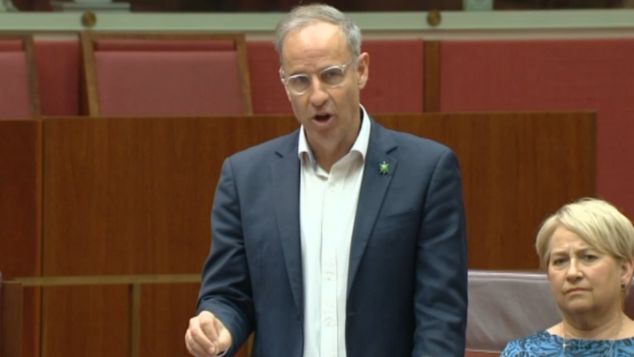 The bill drew support from Liberal senators Matt Canavan, David Rennick and Matt O'Sullivan, while One Nation's Pauline Hanson and Malcolm Roberts also spoke in favour of there being a detailed inquiry into transgender health care.
While Senator Antic launched a motion calling for his bill to be sent to parliament's Community Affairs Legislation Committee for inquiry, the Greens successfully moved an amendment removing the action.
Equality Tasmania is one of many LGBTIQA+ rights groups beathing a sign of relief that the bill will not be progressing.
Equality Tasmania issued a media release thanking those Tasmanian senators who voted down the bill.
Tasmanian Labor and Green senators, plus Lambie Network senators Jacqui Lambie and Tammy Tyrrell, voted against the bill being sent to an inquiry, while Tasmanian Liberal senators, Wendy Askew, Jonathon Duniam and Claire Chandler voted to keep the bill alive.
Equality Tasmania spokesperson, Rose Boccalatte, said transgender people already had a tough life.
"Life's already tough enough for young trans and gender diverse people without this extreme bill banning life-saving health care."
"The bill would have put young lives at risk, as well as taken away the right of parents to decide what is best for their children."
"Further debate on this bill would have stirred up antagonism and discrimination towards trans and gender people."
"I thank all those Tasmanian senators who consigned this bill to oblivion."
"Equality Tasmania will seek meetings with those senators who voted for the bill to be further debated so we can explain what deep damage it would have caused." Boccalatte said.
Equality Australia also welcomed the death of Senator Antic's bill.
"This bill was an unprecedented attack on the rights of trans young people to access the health care they need," said Equality Australia Legal Director Ghassan Kassisieh said.
"Denying young people access to the gender affirming care they seek would cause them immeasurable trauma and irreversible harm.
"Medical decisions are for patients not parliaments to make, supported by parents and clinicians who know the risks and benefits and can put the individual concerned at the centre of any decision."
"Australian courts have repeatedly approved this treatment, recognising it represents the orthodox middle approach among the medical community." Kassisieh  said.
OIP Staff
---
Do you need some support?
If you are struggling with anxiety or depression, support and counselling are available from:
QLife: 1800 184 527 / qlife.org.au (Webchat 3pm – midnight)
QLife are a counselling and referral service for LGBTQIA+ people.
DISCHARGED: [email protected] / discharged.asn.au
Discharged is a trans-led support service with peer support groups for trans and gender diverse folks.
Lifeline: 13 11 14 / lifeline.org.au
Beyondblue: 1300 22 4636 / www.beyondblue.org.au
---

You can support our work by subscribing to our Patreon
or contributing to our GoFundMe campaign.