Am I a feminist?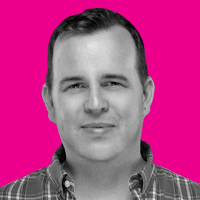 Am I a feminist?
Annie Lennox has got me thinking,
Last week Lennox took to the stage at London's Royal Festival Hall to a rapturous round of applause and cheers, but the iconic vocalist was not there to sing she was on stage to talk about feminism and equality for women. Activist Annie has one powerful voice.
The Southbank Centre's second WOW (Women of the World) Festival is a three day long series of debates, discussions and music timed to correspond with International Women's Day. Lennox hosted a showcase of young British singers and introduced the ethereal Jess Mills, dance artist Katie B and the chart topping Emile Sandé. Funds raised at the concert went to a series of women's organisations.
But Lennox's hosting duties were not just simple introductions, she had something to say about the state of feminism and argued that it was time to throw aside thoughts of hairy legs an armpits and bra burning and tackle real inequality and injustice that face women both in developed and developing countries. Lennox called for more people to proudly identify as feminists including – men.
It's a call that Lennox had also made in a number of interviews in various media throughout the week in the lead up to the charity event. Speaking to The Guardian Lennox said, 'I don't think feminism is about the exclusion of men but their inclusion' and highlighted that she was surprised that more gay men don't see themselves as feminists.
In Time Out London Lennox was interviewed by one of the evening's performers, Emile Sandé asked if women's issues and gender equality had always been important to Lennox, who answered that they had but she was now on a mission, 'to bring the word feminism back into the zeitgeist'.
So as Lennox asked the enthusiastic crowd last Friday night, 'Are you a Feminist?' I had to wonder… am I? Nobody has ever asked before.
Now if you go a look up what feminism means, it's a series of movements that promotes equal political, economic and social rights for women. It's a belief that women should have equal access to education and employment. Well of course, I believe in that Annie, it's like breathing; I didn't need to think about it.
But then I thought a little bit harder, are there places where women are under represented and we don't see it? A few weeks ago a women stopped me and asked why there are more photos of men at Connections and The Court in OUTinPerth than women? Is it because more men are in the room, or that we send more male than female photographers to these venues? Do we seek comment from the male Co-President of Pride WA more than the female Co-President? Do we feature larger articles about men than women? Why aren't there more gay men in politics? Why isn't there a drag king with the profile of the other drag queen performers? Why is it that men like our cover less when there is a woman on it?
More importantly, what about bigger issues? Why is there no campaign providing support and encouragement for male rape in Australia, like there is currently in the United Kingdom? Why are there not an equal amount of men to women utilising parental leave? Why was there an article recently about the rise of teenage mothers in Western Australia – surely there is a corresponding rise in the amount of teenage fathers? Why is it that women in Sierra Leone only live to be an average of forty three years old? Why are there so few women running commercial companies but so many successfully running charities and non-profit organisations? Why is there hardly any coverage of women in sport? Oh Annie, you have got me thinking.
At the end of the evening at The Royal Festival Hall following a mountain of fun from Jess Mills (must get her CD), Katy B (my goodness she got the whole crowd of 2000 on their feet) and Emile Sandé (what a voice!) Annie Lennox took the stage and sang a rendition of Charles Aznavour's She before launching into Sister's Are Doing it for Themselves, but maybe it's time that instead everyone was doing it for the sisters.
Graeme Watson
Graeme is currently in Europe. Find out more about Annie Lennox's campaigns for equality at Equals.