American Idol's La'Porsha Renae says everybody should be respected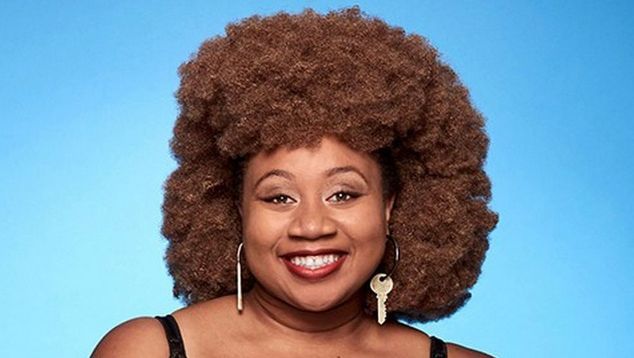 La'Porsha Renae didn't win American Idol over the weekend, she also didn't win any gay fans when she announced she didn't support a 'gay lifestyle'.
The US series 'American Idol' came to and end after 15 seasons of searching for America's next pop idol. The final finale saw La Porsha Renae in showdown with Trent Harmon, who was crowned the winner.
In an interview after the show Renae was asked about news laws in her home state of Mississipi which allow people to discriminate against LGBT people if they hold a deeply held religious conviction.
"This is how I feel about the LGBT community: They are people just like us. They're not animals as someone [Manny Pacquiao] stated before. They're people with feelings. Although all of us may not agree with that particular lifestyle for religious reasons, whatever the reason is, you still treat each other with respect. Everybody is a human being. We should be able to coexist with one another." Renae said.
The singer said she didn't agree with the lifestyle but she new many gay and homosexual people who were "sweet and nice".
"I am one of the people who don't really agree with that lifestyle. I wasn't brought up that way. It wasn't how I was raised." Renae said, "But I do have a lot of friends and a lot of people that I love dearly who are gay and homosexual and they're such sweet, nice people. We should just respect each other's differences and opinions and move on."
The singer later posted an update to her Twitter account saying it was ok to disagree on the issue; "We don't have to agree with each other's life choices to love/respect one another. Live and let live."
Later during a Periscope broadcast Renae said the question has caught her off-guard and she was not expecting political questions. The singer said she'd given a honest answer but apologised for offending LGBT people.
"It's okay. I can understand when I read it back why people were offended and for that I deeply apologise because I wasn't trying to offend anyone by what I said, I was just trying to honestly answer a question that actually caught me off-guard. It was supposed to be about singing and it becomes political and I'm not a political person at all."
Renae was tipped to be the winner of the competition, but failed to have her name read out when the envelope was opened for the last time. She has been given a record contract though and is now off to record her debut album.
OIP Staff
Update: Originally published as 'American Idol's La'Porsha not a fan of gay lifestyles'. We received a large amount of feedback from readers who felt the original title of this article was inaccurate, and did not highlight the positive nature of La'Porsha's later comments.