Anderson Cooper: 'The fact is I'm gay'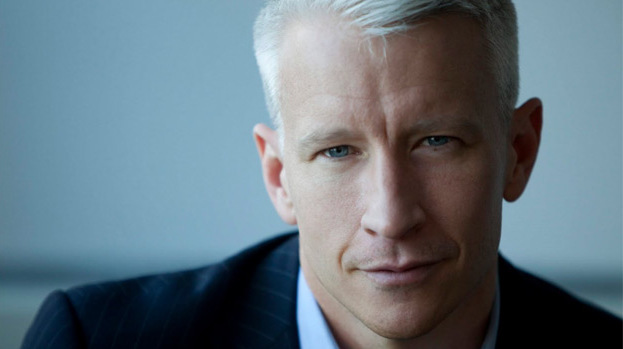 High profile CNN journalist Anderson Cooper has publicly acknowledged his homosexuality for the first time. Cooper's assumed sexuality has been public knowledge for several years but today the anchorman confirmed it an email to a colleague at The Daily Beast that was published with his permission.
Anderson's coming out came after The Daily Beast columnist Andrew Sullivan approached him for his thoughts on a recent Entertainment Weekly cover story that highlighted that recent celebrity coming out stories have been much more subdued and 'matter of fact' than coming out stories were a few years ago.
In his response to Sullivan Cooper said, 'the fact is, I'm gay, always have been, always will be, and I couldn't be any more happy, comfortable with myself, and proud.'
Cooper explained his reluctance to come out earlier came from his desire to maintain a level of personal privacy and his beliefs about journalistic ethics and safety. However he also noticed that as his profile has become more prominent he had become aware that by not speaking about being gay it had been misinterpreted that being gay was something that should be hidden.
Anderson Cooper's 360 airs on CNN
OIP Staff