Anti-LGBT VP-elect Mike Pence's neighbours hang Pride flags in protest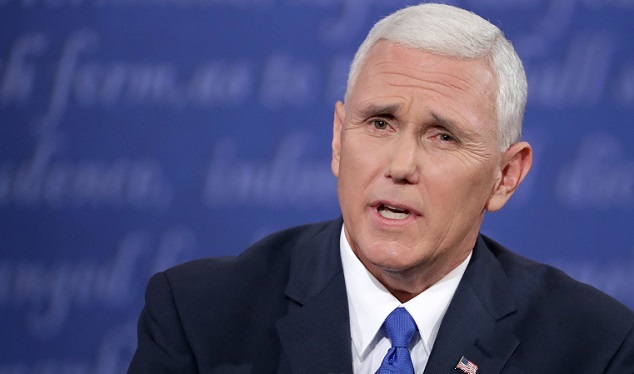 Republican Vice President-elect Mike Pence has been greeted in his temporary Washington DC home with rainbows as local residents aim to send the conservative a clear message.
Pence is known for being a long-time opponent to LGBTI equality in the United States, advocating for conversion therapy, opposing the repeal of Don't Ask Don't Tell and blaming LGBT couples for "the deterioration of marriage and family" during his time in politics.
Now relocated to Washington DC to prepare to serve as President-elect Donald Trump's right hand man, Pence's new neighbours have been hanging Pride flags outside of their homes to show their support for the LGBTI community.
One neighbour, Ilse Heintzen, told WJLA that she hopes the gesture will show Pence there are people who will stand against his anti-LGBTI agenda.
"A respectful message showing, in my case, my disagreement with some of his thinking,"Ms Heintzen said.
"I have no idea what [Pence] will think about, but I hope he will change his mind."
It has been reported that at least six Pride flags are being displayed on Chevy Chase Street in DC, while more than two dozen can be seen in the vicinity of Pence's Indiana home.
Vice President-elect Mike Pence is expected to be sworn in alongside Donald Trump on January 20, 2017.
OIP Staff
---
Sources