Anti-LGBTIQ pastor from US banned from South Africa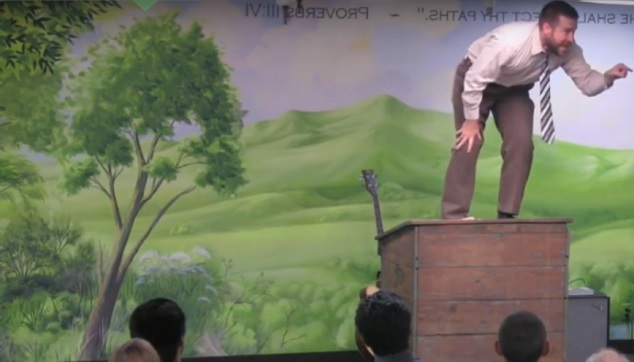 Baptist Pastor Steven Anderson has been banned from entering South Africa ahead of scheduled tour of sermons.
The Arizona pastor has made headlines in the USA and across the world for speaking aggressively against the queer community, calling for the death of all homosexuals and praising the horrific mass murder at Pulse Nightclub in Orlando.
South Africa's Home Affairs Minister Malusi Gigaba has refused Anderson a visa due to his history of anti-LGBTIQ speech.
"Mr Steven Anderson and members and/or associates of his church are prohibited from entering the Republic of South Africa," Minister Gigaba said.
"This prohibition will be implemented in terms of section 29(1)(d) of the Immigration Act. This section affords the department the legal means to prohibit a foreigner who is a 'member of or adherent to an association or organisation advocating the practice of racial hatred or social violence.'"
Over 60,000 people signed a petition to prevent Anderson from delivering sermons in South Africa.
"I have informed the DG that I have informed Steven Anderson and members and/or associates of his church as undesirable persons," Gigaba assured the signatories.
"Undesirable persons are barred from traveling to South Africa for periods determined by the department."
Anderson's notorious "kill the gays" sermon can be seen below. Discretion is advised. 
OIP Staff
---
Sources