Archbishop threatens to stop performing marriages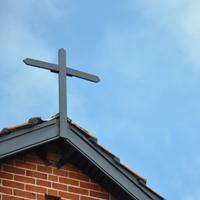 The Catholic Archbishop of Perth has warned that the church will stop performing marriages altogether if they had to carry out same-sex marriages.
Archbishop Barry Hickey said if the state government forced the Catholic Church in Perth to officiate same-sex marriage unions, they would cancel its registration to celebrate legal marriages altogether.
The Archbishop said he had 'very serious concerns' about the government's push to accommodate same-sex unions.
'We've got nothing against people loving one another, it's the sexual context that makes it difficult for us,' Archbishop Hickey said to The Record.
He also mentioned that he was still undecided on whether the Church will bury dead Catholics who entered same-sex marriages.
His comments on same-sex union were made to parishioners at St Ninian and St Chad churches in Maylands.
This comes right after the Tasmanian government passed a motion supporting same-sex marriage earlier this month. The motion calls on the federal government to change the law on same-sex unions.
Australian Marriage Equality released a statement saying 'religious celebrants will not be forced to perform same-sex marriages, when these marriages are legally allowed' in response to the Archbishop saying the church 'can't bless a relationship with an inbuilt defect'.
'This is actually a very good opportunity to clear the fact that at no point has anyone ever said the Catholic Church has to marry gay couples,' Australian Marriage Equality (AME) spokesperson Alex Greenwich said.
'Just like how Catholics are not forced to marry divorcees or non-Catholics, the Church will not be forced to marry gay couples when the laws change to allow same-sex couples to marry,' Greenwich said.
'70 per cent of all marriages in Australia are performed by civil celebrants.
'There is also the option of marrying in Synagogues and other churches; there are religious people out there who are willing to perform gay marriages,' he said.
AME's Campaign Coordinator Rodney Croome said the recognition of same-sex marriage overseas co-exists with the freedom of faith communities to not recognise these marriages, and the same will happen in Australia.
Croome invited the Archbishop to meet same-sex couples and their families and said that when the Archbishop met some real same-sex couples, he would see the only 'inbuilt defect' they have to deal with is the legal discrimination he upholds against them.
Vanessa Manivannen
*******