Ask Elizabeth: Finding Harmony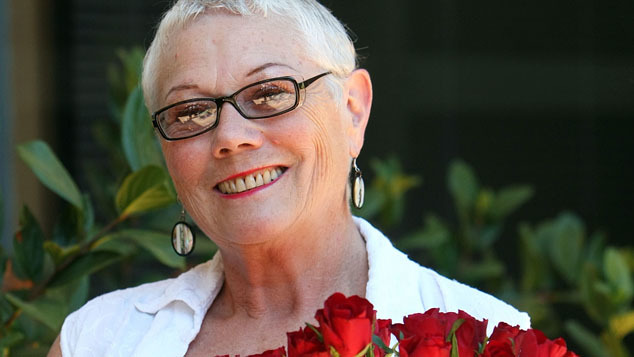 My partner and I attended a party a few weeks ago in which friends of ours celebrated their 15th Anniversary. My partner and I have been together for nearly 10 years. Whilst it was a great night – lots of singing, eatin' and drinkin' – I was conscious of a vague sense of confusion. The speeches commented on the high degree of harmony in our friends' relationship. I think it was that word – harmony – that confused me. I know what it means in music – what does it mean in relationships? Does my confusion perhaps indicate that there is not much harmony in mine? What is harmony in relationships?
Un-Harmonious Harriet
Oh, me Irish soul likes the eatin' and drinkin' – am sure there was lots of harmony in that component of the celebration!
I do not mean to make light of your query – it is a very valid one. And an important one for us all – what is harmony, what comprises harmony in relationship, and what do we need to do to ensure creation and maintenance of harmony.
It could be said that, before we can find harmony in relationship with others, we may need to find harmony within self. We are complex beings and, as such, life can be thorny.

How do we strike a balance within self that enables us to become, what Abraham Maslow suggests, self-actualised: that is, how do we become the person we can truly be? How do we reach our full potential?
It could be said that harmony is created when –
• We work towards our hopes and dreams
• Learn through our fears and anxieties
Harmony is experienced in the midst of this challenge, the tension between these two forces; harmony is realised when there is a healthy balance. What is something practical you could do – something that might help to make sense of this?
Plan a special time, a special 'date' with your partner. Maybe cook her favourite meal and talk to her about your concerns. Invite her to join in each of you compiling an individual list: one in which you write down your hopes and dreams, another that outlines your fears and anxieties. Share it with each other; gift each other with your lists. Accept each other's vulnerability, your humanity. You may be surprised to find that you actually experience some similarity in your hopes and dreams, fears and anxieties. Be open in your conversation and work out a plan that may help to reconcile these forces. Reconciliation of the forces is the answer: not annihilation.
Place your shared lists in a special place. Refer to them regularly and take any necessary steps towards appeasement as issues arise. With each other's assistance, you can grow; you can move towards self-actualisation both in self and in your relationship. You can realise harmony.
Just remember, as the Dalai Lama says: Great love and great achievements take great risk.
Good luck – you can do it.
Elizabeth Brennan
Please send questions on relationships to:
Elizabeth Brennan, Relationships Australia,
PO Box 1206, West Leederville,
WA 6901,
Or email [email protected]
Elizabeth is only able to answer your enquiries in print in OUTinPerth and cannot give personal replies.