Australian Christian Lobby defends LGBTI conversion therapy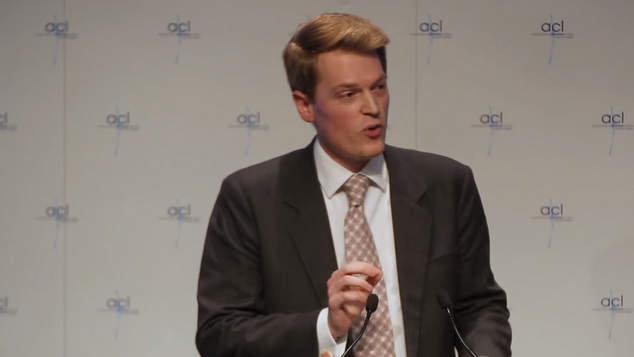 The Managing Director of the Australian Christian Lobby says 'LGBTI conversion therapy' is an Orwellian phrase designed to mislead people.
"It is an Orwellian phrase. It evokes images of electric shock treatments, bizarre rituals, and abuse." Iles said in an article titled They Want Your Children which was posted on the organisation's website.
Iles, who took over the leadership of the organisation from Lyle Shelton earlier this year, says that the Labor party's policy of opposing the practice of offering programs that assist people who are concerned about being same-sex attracted should be a concern for Christians.

"The truth is that under this ideology, someone's subjective feelings about their sexuality or gender cannot be questioned, contradicted, counselled, or changed – even if the person were to desire help to change." Iles said.
Iles argues that if a policy outlawing practices which allow people counseling young people about their sexuality were introduced it will cause confusion for some children and teenagers.
The ACL boss suggests that in the future a young boy who plays with a Barbie doll for a period of time will soon be encouraged to considering if he is transgender, and teenager girls could begin mistakenly believing they are lesbians.
Iles then goes on to say the policy will lead to children being removed from Christian families and taken into the care of the state.
"I hate to say it, but if these proposed laws see the light of day, children will be removed from Christian parents. Worse – Christians won't be fit to parent unless they submit to the State's teaching on sexuality and gender. Christian parents will become criminals and psychological and domestic abusers." Iles said.
The Australian Christian Lobby said it will soon be launching a campaign against policies that aim to ban gay conversion therapy.
Victoria has already introduced laws outlawing the practice and Queensland's Health Minister has voiced his support for changing that state's laws.
Last week Queensland's Health Minister Stephen Miles responded to a change.com petition that had over 40,000 signatures saying that he shared their concerns.
"I share your concerns regarding gay conversion therapy and have strongly opposed any suggestion that homosexuality is a disorder which requires treatment." Miles said.
The Health Minister also wrote to advocates who are pushing for the law to be changed confirming that he had asked the state's Health Ombudsman to confirm if new legislation was required.
Last year Western Australia's Health Minister Roger Cook said he too would look into the current laws and see if there was a need for additional legislation.
In the federal parliament last week Greens senator Janet Rice shared the story of a man who had been through a gay conversion therapy program.
Senator Rice said it was time for Prime Minister Malcolm Turnbull and federal health minister Greg Hunt to take a leadership role on the issue.
OIP Staff
---