Health Minister will look at legislation around "gay conversion therapy"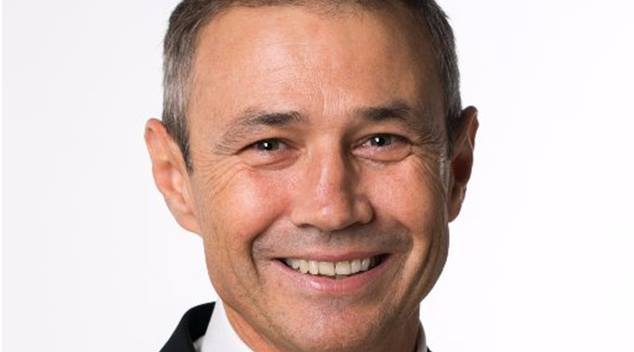 Health Minister Roger Cook has told Triple J's Hack program that he will review Western Australia's laws to see if there is a need for legislation to protect people from so-called 'gay conversion therapy'.
Gay conversion therapy, or reparative therapy, is courses or counselling methodologies that claim they can alter a person's sexuality, usually involving a desire to stop being homosexual and become heterosexual.
Mainstream medical professionals have rejected the practice for years but it still exists within religious organisations and non-registered counselling practices.
Earlier this year Victoria announced it would be the first jurisdiction in the world to bring in legislation that would ban the practice for both adults and children. Several states in the USA have banned gay conversion therapy for minors.
WA's Health Minister Roger Cook said he would examine the state's laws to see if there was a need to introduce specific legislation.
"I intend to look closely at what Victoria has done to see if there is a need to follow suit in WA, however there are no current plans to introduce legislation specifically focused on this issue," Cook said.
The ACT's Chief Minister Andrew Barr, who is the nation's first leader of s state or territory who has shared that they themselves are gay, told the ABC that the practice is "abhorrent".
"This practice is a disgusting and offensive relic of an unenlightened age long since passed. No right thinking person could possibly support it."
"The ACT Government believes we have sufficient legal protections in place so that these practices can't take place," Barr told Hack in a statement.
"That said, in light of these moves from Victoria I will be instructing the relevant areas of Government to ensure that this is the case."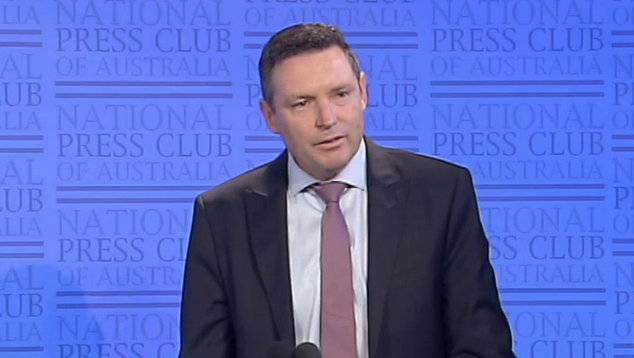 The issue has come to the forefront of community discussion after Lyle Shelton, the Managing Director of the Australian Christian Lobby, told Buzzfeed News that he believed people had a right to seek treatment if they wanted to change their sexuality.
"I think anyone who wants to seek help for any issue they might be facing in their life should be free to do that," he said.
"Should people be forced to go to conversion therapy? No, absolutely not. Now, children — they are under the care and responsibility of their parents, so I think if someone's a minor, it is up to their parents. And I think parental rights should be respected.
"There's obviously got to be context and care and compassion in all of these situations, but ultimately children are in the care and the legal responsibility of their parents."
Shelton said he had not seen any of the research suggesting the practice was harmful, and said it was important that parent's rights are not reduced. While not being in favour of forcing people to therapy, Shelton said it was important that parents had the option.
"I don't think anybody should be forced into anything. I can see how forcing somebody in any therapy is not a helpful way to approach anything," he said.
"If a parent wanted to take their child to a counsellor for help, I think that should be up to them. I don't think that's unreasonable."
Shelton was critical of the Victorian government's attempts to shut down the practice.
"The trouble with some of this is that certainly Labor in Victoria was looking at banning even people being able to access any counselling for issues of unwanted sexual attraction," he said. "That's not freedom either."
"There's plenty of people who want to get counselling for a whole range of issues, and there should be no limitations on what people are allowed to get counselling for. The Victorian government was wanting to ban people of their own free will accessing counselling, I mean that's ridiculous."
Dr Margaret Mayman, Chair of Australian Christians for Marriage Equality said the practice was tantamount to child abuse.
"Forcing children into ex-gay therapy is tantamount to child abuse. These programs are based on a fundamental lie, and are intrinsically homophobic,"  Rev Dr Mayman, said in a statement.
"Sadly, Mr Shelton's comments show that deep aversion to, and a refusal to accept the existence of, LGBTI orientation and identity is at the heart of the opposition to marriage equality for many," Dr Mayman said.
Dr Pansy Lai, who features in the Coalition for Marriage's television advertising campaign has been criticised for promoting the practice.
Dr Lai denies she has ever promoted conversion therapy, she says she has highlighted research that shows that the practice has no harmful effects.
The Sydney based doctor is the founder of The Australian Chinese for Families Association, an organisation which promotes questionable statistics about the health of LGBTI people, and has claims that because there is no definite proof about the origins of sexuality, there is no proof that it cannot be altered.
The Australian Medical Association responded to Lyle Shelton's comments saying that they condemn conversion, as does the World Medical Association.
"Conversion therapy is harmful to both the individuals who are subjected to it, and society more broadly, as it perpetuates the erroneous belief that homosexuality is a disorder which requires a cure." The AMA said.
While Australia slowly moves to clamp down on the practice, a judge in Brazil has just over turned a 20-year old ban on the practice.
This week Brazilian federal court judge Waldemar de Carvalho overturned a 1999 decision, and homosexuality will now be treated as a disease in the country.
Evangelical Christian and psychologist Rozangela Justino brought the case to court in 2016, after her medical license was revoked under the 1999 decision. She was accused of practicing conversion therapy because she was "directed by God to help people who are homosexual."
The head of Brazil's Council of Psychology said the judges decision was "dangerous".
"This decision opens the dangerous possibility to the use of sexual reversion therapies," the CFP President Rogerio Giannini said in a statement.
"There is no way to cure what is not a disease."
OIP Staff
---
Support OUTinPerth
Thanks for reading OUTinPerth. We can only create LGBTIQA+ focused media with your help.
If you can help support our work, please consider assisting us through a one-off contribution to our GoFundMe campaign, or a regular contribution through our Patreon appeal.