Australian Open invitation includes rebuke for Margaret Court's views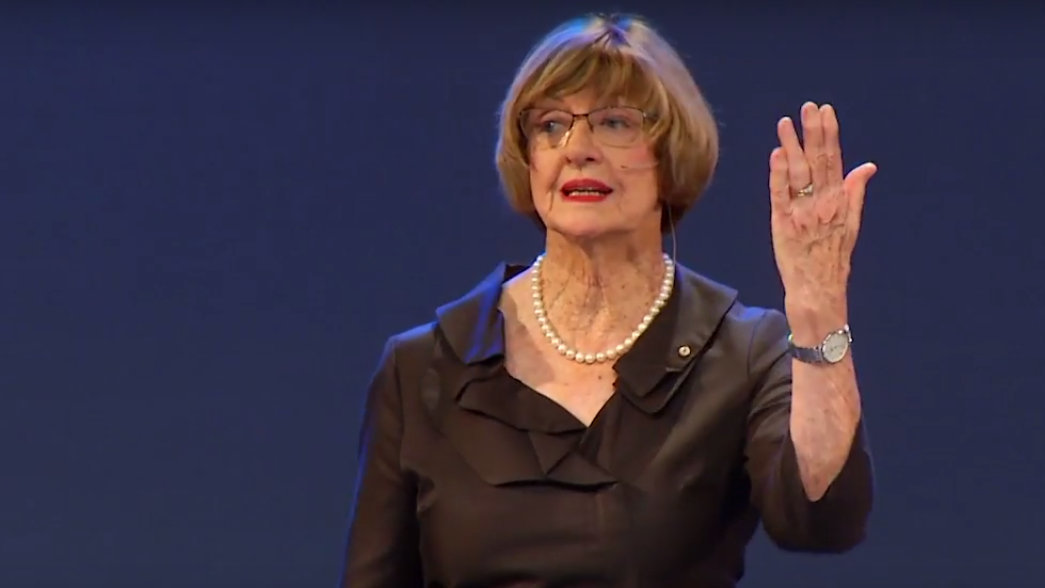 Margaret Court has been invited to be a special guest at next year's Australia Open, honouring her 50 year old record in making four Grand Slams in one calendar year.
Tennis Australia have condemned Court's views on homosexuality and same-sex marriage, while defending the celebration of the tennis star-turned-religious leader's achievements.
"Tennis Australia respects Margaret's unmatched tennis career and welcomes her to the Australian Open, particularly in this milestone anniversary year," the peak sporting body said in a statement.
"As often stated, Tennis Australia does not agree with Margaret's personal views, which have demeaned and hurt many in our community over a number of years."
In November, Court announced that she hoped Tennis Australia would officially invite her to honour her achievement, and pay for her travels as they did for fellow champion Rod Laver.
"They brought Rod in from America," Court told the Sydney Morning Herald, "If they think I'm just going to turn up, I don't think that is right. I think I should be invited.
"I would hope they would pay my way to come like they paid for his and honour me. If they are not going to do that, I don't really want to come."
Following the official invitation, Court said she is looking forward to the 2020 Australian Open.
"This is an incredible milestone for me, and I can't quite believe how quickly the time has gone," Court said in a statement.
"It's always wonderful to catch up with my fellow legends and I'm grateful to Tennis Australia."
"Tennis is a wonderful sport and I'm proud to be part of the history of our great game."
Earlier in November, as Western Australia celebrated Pride month, LGBTIQ+ folks and allies in Busselton raised concerns that Court had been invited to open the city's new $4million tennis centre.
Suzanne Aston, who is a member of the local LGBTIQ+ community in Busselton, said it was disappointing that Reverend Court had been picked for the task on opening the new facilities.
"I'm not a big fan of that level of hate coming to Busselton and coming to the community [where] I live," Aston said.
"She will split the community again, as she has done elsewhere."
"It's a great shame because she has some fantastic achievements behind her." Aston told the ABC.
David Rhodes, head of local advocacy group Out South West said the club had chosen a polarising figure for what could have been a moment of community unity.
"I find it unusual that she's been invited into a regional area to open $4 million dollar tennis centre with that sort of controversy over her head at the moment," Dr Rhodes said.
"That's a rather polarising thing to do when you would want the whole community to be coming together to celebrate this construction."
The Australian Open will be held in January and February 2020.
OIP Staff
---