Backstreet Boys Are More Than Alright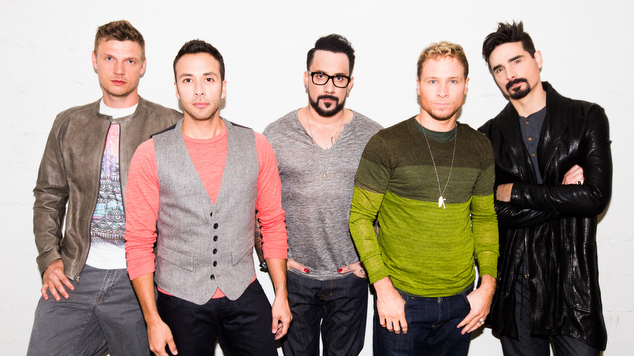 The Backstreet Boys are back! Backstreet Boys preformed in Perth to a packed Perth Arena as part of their two year 'In A World Like This' Tour.
It's strange to see fully grown men still preforming like a boyband but Nick, Kevin, AJ, Howie and Brian are still together after two decades.
If like me, you started listening to music and buying your first cassette tapes in the 90's, this band may have been part of that collection. The Backstreet Boys released their first big hit called 'Incomplete' in 1994 and this song paved the way for the hits that followed.

The concert brought fans back to their childhood memories as we all danced in our seats singing our hearts out.
Backstreet Boys opened the show wearing sharp navy suits and shiny black shoes, walking on stage to the James Bond theme song.
Nick Carter has grown up but still hogs the limelight and his performance really put me off him. His appearance has changed but his arrogance has not!
Some of the members now have families and the show included a song written by two band members about this. I can't imagine it is easy to do such a huge tour while in that situation. Credit where credit is due!
They preformed all the classics including 'Quit Playing Games With My Heart', 'As Long As You Love Me', 'I Want It That Way', 'Backstreets Back', 'Everybody' and 'Larger Than Life'.
They also performed new material and spoke about how they can now play instruments to bring something new to their shows.
Some songs were also teamed with the classic boyband dance routines. I was genuinely surprised and impressed at how well it was executed.
I cannot lie and say I didn't enjoy the night, I would probably go again.
Lisa Carolan