Bananarama present a party that covers their long career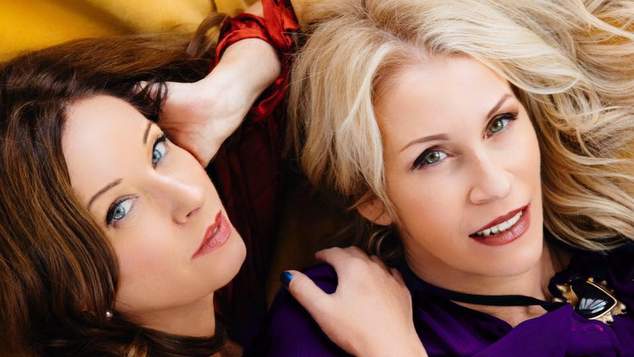 Bananarama | Crown Theatre | 18th February 2019 | ★ ★ ★ ★  
When Bananarama visited Perth three years ago they played a show that focused solely on their biggest hits and mega-selling 80's albums. This time round they took songs from right across their career, including their soon to be released eleventh album.
Having just released their 44th single in a career that has lasted almost four decades Bananarama have no shortage of songs to choose from, and while they still focused on those big 80's hits, dedicated long term fans were also rewarded with a live performance of more recent works.
The night began with a handful of songs from Amber. This is Your Night immediately took the audience back to the nineties. Singing to a backing track Amber quickly worked her way through her well known songs including If You Could Read My Mind, Above the Clouds and Sexual (Li Da Di). 
Eighties teen star and reality TV survivor Tiffany was up next, she offered a couple of tunes from her latest album but didn't really get a response until she dived into her back catalog singing Could've Been and her gender swapping version of The Beatles I Saw Him Standing There. The singer got a huge response from the audience when she launched into her big hit I Think We're Alone Now and even busted out some dance moves.
When Bananarama and their band hit the stage it was a like a 747 filled with energy had just landed. Eternal party girls Keren Woodward and Sara Dallin were here to have a good time and launched straight into I Heard a Rumour. 
Bananarama have always been about having a laugh, a bit of a dance and a sing-a-long. They've never claimed to be great singers, or even competent dancers, Bananarama are about mountains of fun. It was almost a criminal offence that this show was happening in a seated venue like the Crown Theatre, Bananarama demand a dance floor.
Keren introduced Move in My Direction as something they did in the 90's – but it actually is from 2005's album Drama. Next up they went right back to the beginning of their career singing He Was Really Saying Something, their collaboration with Fun Boy Three from 1982.
"Here's a song from back when the lovely Jacqui O'Sullivan was in the band" declared Keren as they launched into Love, Truth and Honesty. O'Sullivan joined the band in 1988 when original member Siobhan Fahey left to form Shakespear's Sister. Last year Fahey rejoined for a UK tour, but her stay has ended and the trio have returned to being a duo again.
The band worked quickly through a string of hit Shy Boy, Cruel Summer, Robert De Niro's Waiting and they recreated all the dance moves to their cover of The Supremes' Nathan Jones.
In between each song the dup shared some friendly banter with their band and front row of the crowd. Keren Woodward kept losing her spot in the set list and tried to introduce Look on the Floor (Hypnotic Tango) as the next song several times. Sara Dallin poked fun saying "she should have gone to Specsavers".
I Can't Help It was a welcome addition that wasn't performed on their last Australian tour, the song from their huge album WOW! taking many in the audience back to their teenage years of dancing in front of the television.
A sneak peek of the bands forthcoming album was given with new sing Dance Music, sadly it was a bit of a flop, the bluesy house number failed to excite the audience. Preacher Man from 19901's Pop Life was another treat for dedicated fans before we heading into a home straight of I Want You Back, Love in the First Degree and Venus. 
As always Bananarama delivered what has always been their ethos – a whole lot of fun that doesn't take itself seriously for a single moment.  Bananarama were having a lot of fun, and that joy was infectious.
Bananarama, Tiffany and Amber are now heading to Adelaide, Melbourne, Sydney, Canberra, Brisbane and The Gold Coast. See full tour dates. 
---