Barnaby Joyce "can't really explain" Safe Schools program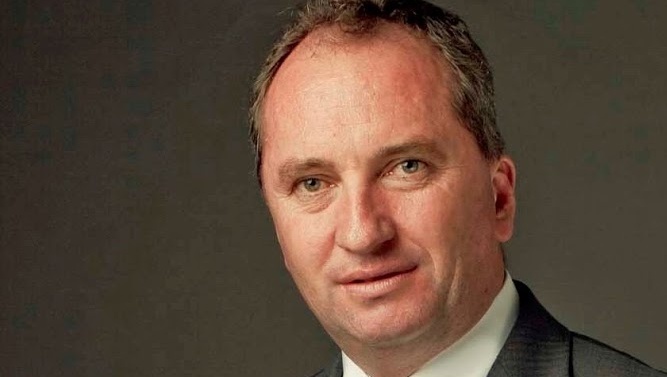 Deputy Prime Minister Barnaby Joyce has said he struggles to explain the Safe Schools anti-bullying program to colleagues in a radio interview this morning.
The Nationals' party leader told ABC Radio this morning that while regular voters are not discussing marriage equality or the Safe Schools program with him, Safe Schools was often raised as a topic at party branch meetings.
"That's the one they all stand up and say, 'What on earth is this?'" Joyce said.
"And you sort of sit there, dribbling out of the corner of your mouth, going, 'I can't really explain this to you guys.'"
Writer and LGBTIQ advocate Benjamin Law noted earlier this week that in 2016 by his count 176 stories appeared in Sydney Morning Herald that mention or focus on the Safe Schools program – not including letters to the editor. Safe Schools was also a regular topic of discussion on ABC's Q&A last year.
Deputy Prime Minister Joyce has been a vocal opponent of the program since it came to the forefront of federal political discourse in early 2016.
"In any school, the vast majority of teachers would say that we have a clear identification for very good reasons as to who is a girl and who is a boy, and that people feel safe when they go to the bathroom," Mr Joyce said in February last year.
"Social entrepreneurship works completely at odds with what the mums and dads who send their kids to school want and we will always be on the side of the mums and dads."
Mr Joyce said voters are more concerned about power prices and supporting regional Australia than social issues such as marriage equality and changes to the Racial Discrimination Act.
More information on the Safe Schools program is available at safeschoolscoalition.org.au
OIP Staff
---
Sources
Tags: Barnaby Joyce, bullying, deputy prime minister, Nationals, safe schools