Barnaby Joyce warns of chaos and 'neuter' children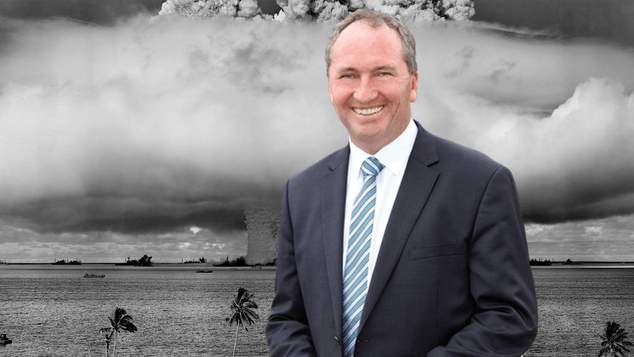 Former Nationals leader and former Deputy Prime Minister, Barnaby Joyce, has shared his concern that Australia will become a land of chaos if people don't vote for the coalition at the next federal election.
Writing in The Australian the politician warned that "chaos is just a vote away" before listing a range of concerns about the direction Australian society is heading.
"Don't dare say the words "son" or "daughter" — they are now to be neuter people." Joyce said declaring that the words would be removed under a future government comprising The Greens and Labor.
In his opinion piece Joyce says the Australian people are "suckers' who have fallen for global warming, while arguing that we should embrace nuclear power, encourage live sheep exports and focus on ensuring base-load power.
In the rambling, and almost incoherent rant, Joyce states;
"The right of the objecting individual will reign supreme over the complacent, polite broader body.
"The Greens-Labor-independent alliance has its philosophical totem which it enforces by guilt to place more caveats over your assets and more impositions over your income streams.
Joyce says a future Labor government will take away Australia's savings to pay for their "mate's utopia".
Last year the politician was forced to give up his position as the Deputy Prime Minister after it was revealed his marriage had broken down after he started a new family with a former staff member.
OIP Staff
---