Barry Gibb to tour Australia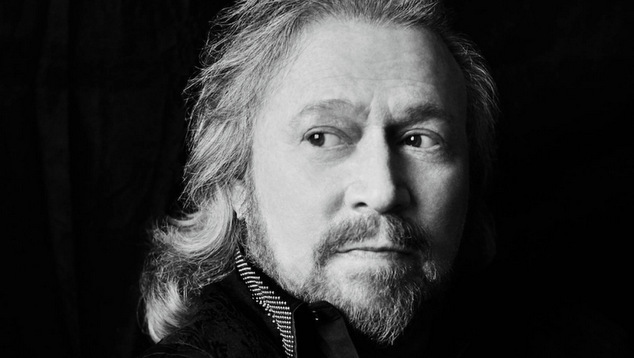 The last of the Bee Gees, Barry Gibb has announced that his world tour will start in Australia next year. The tour will support the singer's new record In the Now which is out this month.
Four years after his lauded 2013 Mythology Tour, Barry Gibb will begin his new tour in his home state of Queensland with a show at the Brisbane Entertainment Centre on April 5, before heading to Hope Estate winery in the Hunter Valley, and then on to arena shows in Adelaide, Perth, Melbourne and Sydney.
Gibb will also take to the stage at Byron Bay Bluesfest for his headline performance on Monday April 17.
The In The Now Tour promises showcase a generous selection of Bee Gees songs, global hits that resonate so strongly with local audiences to this day. Blending perfectly alongside solo material from Barry's brand new studio album, In The Now.
The new album is only Gibb's second solo release of his career and his first album of all new material since the Bee Gees' final studio album in 2001.
Tickets will go on sale at 2pm Monday, October 17. For complete tour and ticketing details, visit: livenation.com.au.
Barry Gibb stands as one of the most prolific artists of the last fifty years. Alongside his brothers he's sold more than 220 million records worldwide.
As the eldest brother and creative leader of the Bee Gees, Barry Gibb, along with his brothers Maurice and Robin represent one of the most successful vocal groups in history. The trio racked up hundreds of hits across a range of different genres.
Alongside his work with the Bee Gees, Gibb also had hits with Barbra Streisand and wrote hit songs for Dionne Warwick, Celine Dion, Kenny Rogers and Dolly Parton and Diana Ross.
The Bee Gees' songs have been recorded by everyone from Roy Orbison to Michael Jackson, Eric Clapton, Destiny's Child, Michael Buble, Elton John, Tom Jones, Janis Joplin, Olivia Newton-John, Elvis Presley, Nina Simone, Rod Stewart and Tina Turner.
BARRY GIBB'S 'IN THE NOW' AUSTRALIAN TOUR DATES
BRISBANE ENTERTAINMENT CENTRE
WEDNESDAY APRIL 5
HOPE ESTATE, HUNTER VALLEY
SATURDAY APRIL 8
ADELAIDE ENTERTAINMENT CENTRE
THURSDAY APRIL 20
PERTH ARENA
SUNDAY APRIL 23
ROD LAVER ARENA, MELBOURNE
WEDNESDAY APRIL 26
QUDOS BANK ARENA, SYDNEY
SATURDAY APRIL 29