Become a Functional Adult in 45 Minutes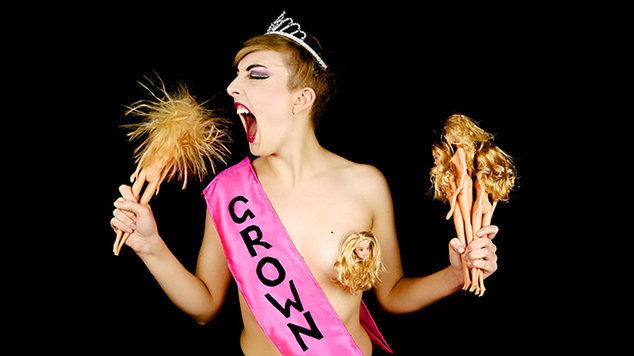 Become a Functional Adult in 45 Minutes was built up to be "a relatable, bizarre look at what it means to grow up" and it delivered this in spades. This piece of theatre is more than just entertainment. The subversive commentary of societal pressure to conform to exacting standards was delivered with great care and humour.
Joske's portrayal of the main character was believable, witty and quite  charming throughout. The "woman-child" will certainly ring true to many people who go see the show and I believe we have all been there at some point and let me be the first to say we have all been that girl.
The opening night show seemed slow to grow but believe me you are in for a treat if you invest in the journey. It is peppered with funny and endearing moments which will definitely take you back. This I think makes the show rather poignant and you will simply fall in love with the "woman-child". The dating scene will seem very familiar to more than a few patrons. The pacing between scenes felt clumsy and stumbled along sometimes awkwardly from flashback to flashback but I believe this to be part of the humour of both the writer (Joske) and the Director (Bonny) at work. In which case, well played.
I wouldn't characterise this show as simply "Adequate" as main character ultimately strives for. I would call it more than "Adequate". It is a successfully entertaining, funny, charming and subversively clever piece of theatre that takes you on a journey back to the awkward struggle and confusing times of your early tweens. Lets face it, none of us want to live through that again but we can all look back at it and laugh through this wonderful show. Beware though, you may just end up questioning whether or not you have indeed achieved the task of becoming a functional adult after the forty-five minutes are up.
Become A Functional Adult in 45 Minutes at the Blue Room Theatre, February 3 – 7, tickets available from Fringeworld.com.au
Rachel Discrimination
Declaration: Sophie Joske is an employee of OUTinPerth. She is currently on leave to perform her one woman show.