Bernardi & Crabb talk marriage equality in Kitchen Cabinet finale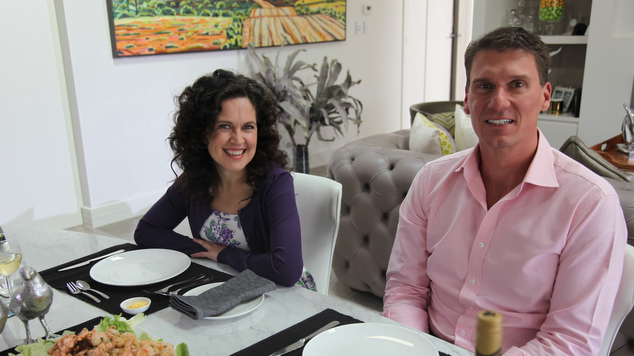 Annabel Crabb's 'Kitchen Cabinet' series is nearing the end of its fifth season on the ABC. This season's final episode takes Crabb to Adelaide for a seafood salad with outspoken Liberal Senator Cory Bernardi.
Bernardi, known for his staunch opposition to marriage equality and LGBTIQ rights, has held a number of senior positions within the Liberal party, and remains leader of the party's conservative faction.
After preparing a salad and barbecuing prawns together, the pair sit down to eat. Crabb chats with Bernardi about his past as a barman and draws a surprising anecdote from the Senator in which he admits he may have almost killed a former Prime Minister, Crabb cannot avoid questioning Bernardi on LGBTIQ issues and marriage.

When asked what he would do if his son were gay, the Senator tells Crabb it would not change his love for his child, "but would I want him to get married? No."
Bernardi argues that marriage "is what it is", and that it should not be changed to suit the needs of some individuals.
"That's why we have equality under the law," Bernardi says, speaking of existing anti-discrimination laws, "We should be treating people as equals."
Perhaps more perplexing than the Senator's definition of equality is the presence of an enormous portrait of Dame Edna Everage in his foyer.
"He's a wonderfully talented Australian, and I think the colours are fantastic."
Watch Senator Bernardi and Annabel Crabb in the season finale of Kitchen Cabinet tonight at 8pm on ABC.