Between a Frock and a Hard Place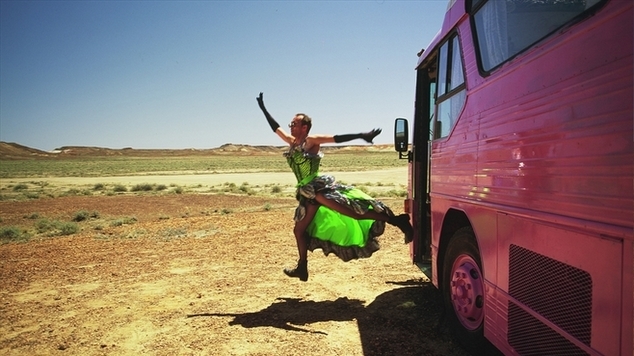 Twenty years after it took the world storm a new documentary explores the creation of the film 'Priscilla Queen of the Desert'
This is not just a film about making a film, the documentary explores the history of Australian gay rights and the changing attitudes towards homosexuality in Australia.
Priscilla made Hugo Weaving an international star and allowed Guy Pearce to break free of his 'Neighbours' heritage.
When it came to casting the part of transgender elder Bernadette, the producers considered a variety of well-known performers.
Everyone from Tim Curry to Colin Firth, Clive James, Rupert Everett, William Shatner and even screen legend Tony Curtis were considered.
The role was finally taken by Terrance Stamp.
"We never thought he'd do it" exclaims director Stefan Elliot.  Stamp said when he was given the script he thought it was the last thing he would do.
The role revived the acclaimed actor's career. Stamp said he only had one condition on taking on the role – he wanted legendary Australian actor Bill Hunter to play his love interest. The actor opens up about how he struggled to feel confident in the role once filming began.
Stamp narrates the documentary and provides an intriguing insight into his journey in making the film. His co-stars share their recollections of making the film sharing hilarious stories of their processes of becoming Mitzi, Felicia and Bernadette.
More interestingly though the film explores homophobia, Sydney's drag scene, the emergence of AIDS and presents a compelling and heartbreaking picture of Australia from the 1970s to the 1990s.
Scenes showing homophobic attitudes in rural Australia are simply shocking and remind us of the achievements the LGBT have made in the last 30 years.
100% Essential viewing.
'Between a Frock and a Hard Place' screens at 8:30pm tonight on ABC. Stay tuned after the documentary for a special episode of 'Q&A' focussing on LGBTI issues.