Between Solar Systems is quality theatre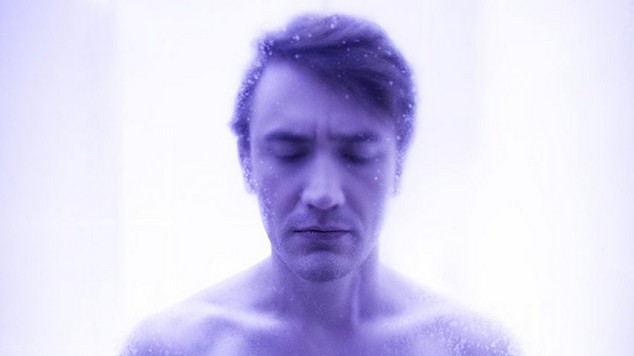 Between Solar Systems | The Blue Room | Until Sept 26th 
★ ★ ★ ★ ★
The performance space at The Blue Room is tight, often minimalist sets, and leaving more to the imagination, allow the performances at this venue to succeed.
The current show 'Between Solar Systems' impressively opens with a set that is as complex as those we see on larger stages. It's a space ship. A clever  mix of lighting and projection delivers a visually engaging setting for this tale from Writer/Director/Lighting Designer Scott McArdle. Watching the show, at first I'm amazed by the technically of the set, but my attention is soon overwhelmed by the actor's great performances.
Vincent is the last human, travelling on a space ship hurtling between solar systems away from a dying earth, on course for a new planet light years away that may hold a future. His only companion is Vi, the ships computer.
Vincent is intrigued to find out what happened on the final hours on earth before his giant spaceship left the earth, he has a few clues and with Vi's help he recreated different scenario's in the ship's hologram suite. Slowly the ship is beginning to decay, and Vincent realises that Vi might not be telling him everything he wants to know.
Nick Maclaine delivers a great performance as Vincent, holding our attention as his character makes a journey of discovery, while also making a physical journey through space. Jo Morris, is Vi – in a role where we only hear her voice, which succinctly delivers a wealth of comedy, emotion and suspense. Emily David rounds out the cast playing 'the woman' in a series of recreations of the past.
The show utililises a lot of recorded visual material. More often than not, using video in theatre is a distraction, reducing the performance space from an entire stage to just a small screen – but here through with well thought out the projection and visual displays – the material is embedded in the performance. The lighting and video is the physical manifestation of Jo Morris' aural performance.
This is a production that is perfectly balanced, the right amount of straight forward good storytelling to make it captivating, enough creativity to suit it's art house theatre, and while the sets are brilliant, so are the performances. The story is easy to follow and engaging, but there is a much deeper meaning to found beneath – one that will keep you wondering for days after the curtain falls.
A great show, not to be missed.
'Beyond Solar Systems' is playing at The Blue Room until September 26th.    
Graeme Watson, image Kieran Peek Photography