Bibliophile | David Michie's 'The Secret Mantra' brings a gripping hunt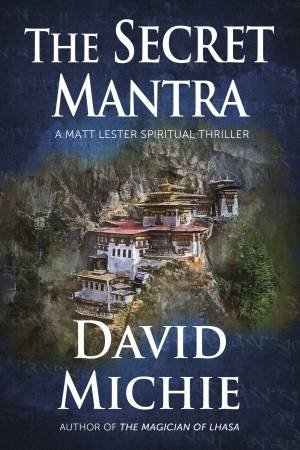 The Secret Mantra
by David Michie
Hay House
Matt Lester is in the Himalayan Mountains, following a goat track to the Tiger's Nest Monastery in Bhutan. In The sequel to The Magician of Lhasa, the former quantum physicist Matt has completely changed his life and devoted the last 5 years to spiritual development with Tibetan Buddhist Lama Tsering.
Through a series of spiritual connections established in the previous book, and summarized at the beginning of this book. Matt has been appointed to open an ancient scroll that was rescued when the Chinese army invaded Tibet 50 years previously. The time had now come to open the scroll, but he finds that it has been stolen from the monastery by violent assailants.
Meanwhile, on the other side of the world, scientist and meditation instructor Alice Wiseman has been researching the healing effects of mind/body connectivity. Before she can access the results of her blind testing, her supervisor goes missing and she finds that she is being followed. It is not long before Alice and Matt join forces in a dangerous search for answers.
While the reader soon becomes absorbed in the gripping hunt for whoever has stolen the ancient Himalayan artifact, they are also trying to work out why Alice's research has attracted so much animosity. Always the storyteller, Subiaco writer David Michie subtly inserts how quantum physics can transform medical practices. "We'll come to see chemical methods of treatment, and all their toxic side effects, with the same collective shudder we now regard medieval surgery."
While Matt, Alice and the reader are searching for answers to the fictional chase, they are also pursuing a search for knowledge, a knowledge that has world-wide implications and is part of a greater plan for scientific validation of ancient spiritual knowledge. Michie hopes that his stories will encourage people to learn more about the transformational qualities of the ancient knowledge and has supporting websites.
Lezly Herbert
---

Love OUTinPerth Campaign
Help support the publication of OUTinPerth by contributing to our
GoFundMe campaign.