Bibliophile | Lisa Taddeo explores the lives of 'Three Women'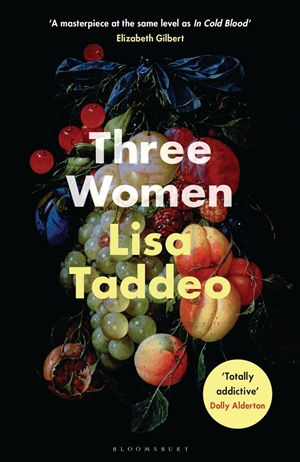 Three Women
by Lisa Taddeo
Bloomsbury Australia
Over eight years, Lisa Taddeo spent thousands of hours with three women to find out their stories. In two of the cases, she even moved to where they lived to better understand their day-to-day lives and sometimes even shared their experiences.
Even though names, locations and identifying details have been changed, Taddeo tells the stories of three actual women who wouldn't usually get to tell their stories of female desire. She maintains that "Even when the women are being heard, it is often only the right types of women who are actively heard. White ones. Rich ones. Pretty ones. Young ones. Best to be all those things at once."
Maggie's story starts when she is at high school and she becomes close to one of her teachers. It is not until many years have passed that she takes the Teacher of the Year to court and in doing so she is labelled the spawn of alcoholics, the crazy girl, the vagabond freak and the destructive tart.

Lina's story starts when she is 15 years old and becomes fixated on a fellow student. Full of self-doubt, she feels she doesn't have what it takes to make people fall in love with her. It is a bumpy road of discovery and when the desire of wanting to be liked is mixed with too much alcohol in the midst of a group of predatory guys, it leaves a lasting impact on the rest of her life.
Sloane is in her early 40s, lives in Rhode Island, owns a restaurant and has a loving husband and three daughters. Unfortunately, she wants more from life than one person can provide. Her journey is a less obvious one as she explores how women do men's bidding and are left shouldering the blame and the shame.
What becomes in apparent Taddeo's absorbing book is that men walk through the world differently and, for these women, early sexual experiences have shaped their lives in interesting but less than desirable ways. The three stories are plaited together as their totally different life experiences end up sharing the same unwritten rules around which these everywomen have shaped their lives.
Lezly Herbert
---