Bibliophile | Meet the 'Sarong Party Girls' of Singapore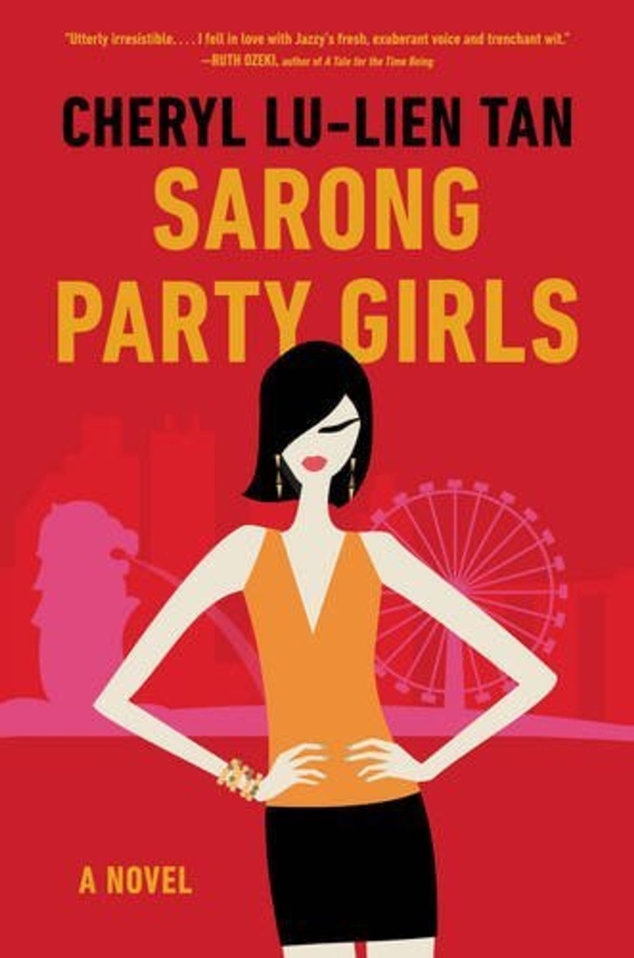 Sarong Party Girls
by Cheryl Lu-Lien Tan
Allen & Unwin
Sarong Party Girl (SPG) is a derogatory term used in Singapore for local Asian women who dress and behave in a provocative ways in order to get together with Caucasian men. They are usually portrayed as gold-digging husband-snatching Asian women but Jazeline Ah Huay Lim (Jazzy) embraces her life as one of Singapore's Sarong Party Girls, stalking the clubs in search of a wealthy white foreigner to marry.
At 26, she realizes that she is quite good at "laugh laugh drink drink wink wink type of thing" but she knows it is time secure an "ang moh" husband and produce a mixed-race baby (the Chanel of babies). No more "just one night garabing garabung then everything is over already".
As you can see, the book in written in Singlish – a combination of English and the many Asian languages spoken in Singapore. Its sing-song rhythm is packed with attitude and humour and is unselfconsciously vulgar. This colourful dialect brings Jazzy's world alive and gives her a positive energy as she tries to navigate the toxic sexism, ageism, classism and racism that inhabits her world.

Cheryl Lu-Lien Tan was raised in Singapore and is now works as a journalist in New York. She is separated from her husband, who is a New York Times television critic, and admits that she has dated mainly Asian guys. But she did visit Singapore's fascinating night spots to research this engaging book and uses the exuberant Jazzy to explore what life is like for women living in materialistic Singapore.
Jazzy lives in a world of stereotypes. She has to put up with her sleazy boss at the New Times (obvious irony here) newspaper because she doesn't want to be sacked, and she doesn't waste her time dating Chinese Singaporean men because they kowtow to their mothers and cheat on their wives. She has grown up watching fathers have mistresses and second families, and wants to create a different life.
Jazzy tells her story in the way she sees the world, even though the reader sees the way she views the world as skewed, the many flaws in her logic and the potential downfalls that she is heading towards. Concentrating on her looks and wiles, she sees other women as competition, the biggest competition being women who come from China and don't want to go back.
Jazzy is a very endearing character as she takes the reader to explore all the busy streets, hawkers markets and nightclubs of Singapore. We can't judge her negatively as we all make assumptions about our world and justify our choices and the choices that our friends make. Very vulnerable beneath her sexy bravado, Jazzy's journey provokes many questions about the way she sees her world – and the way we see ours.
Lezly Herbert
---