Bibliophile | 'Otherwise Known as Pig' is an essential read on bullying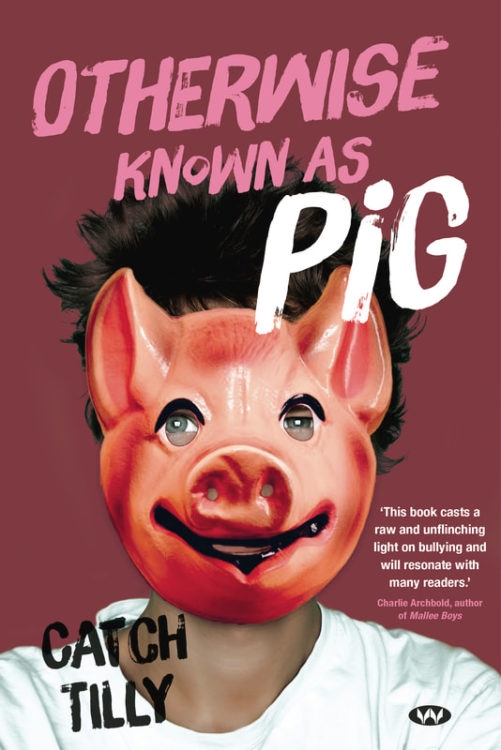 Otherwise Known as Pig
by Catch Tilly
Wakefield Press
"It's always a shock: that sudden explosion of pain and the short involuntary cry as my lips meet my teeth. I hate that cry. That's when he laughs. Along with the rest of Year 9. Maybe they're too scared to do anything else or maybe it's funny – watching someone else get hurt."
The year 9 student Morgan Lohdi is being bullied at his sports-focused school. It is extremely hard-hitting but then former high school teacher Catch Tilly says that kids have told her that this is "just like this in the playground" and, closer to home, a year 9 student at Mt Lawley High School ended up in hospital after fitting when he was severely beaten recently.
Morgan, otherwise known as Pig, is highly intelligent but he is always mouthing off. When teachers tell him not to be smart, he replies that he didn't realize that the purpose of education was to remove smartness. Resented by students and teachers, his elder sister disowns him and his parents are powerless to do anything about his 'sporting injuries'.
It's not just Morgan whose anger and size 10 fists make him a punching bag. There's the sociopathic Chris who is twisted, evil and clever; the Deputy Head who is the 'official bully' of the school and the Phys Ed teacher who Morgan sees as "a born loser with a fetish for military-style punishments".
There are actually many moments of humour as Morgan wonders why people stand up to bullies in the movies and not in real life. He struggles to understand what would create a society where people stand around and witness injustice and don't do anything.
When writing the novel, Tilly became the confidant of many people revealing their childhood bullying experiences. She sees a link between bullying and domestic violence, with both being about power and control, often to mask feelings of inadequacy and ultimately shame. I agree with her that there should be a #metoo movement for bullying to bring it into the open.
Otherwise Known as Pig is essential reading for parents, teachers, administrators and young people. The book is an engrossing read, and Tilly hopes that it will inspire people to be proactive about bullying and also encourage the targets to reach out for help.
Lezly Herbert
---