Bibliophile | Urzila Carlson is Rolling with the Punchlines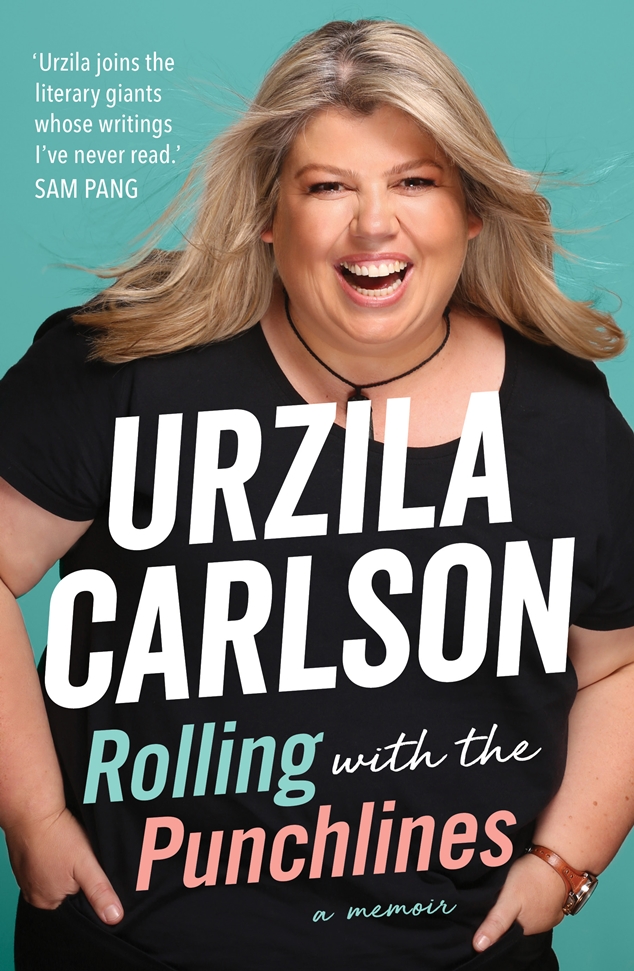 Rolling with the Punchlines
by Urzila Carlson
Allen & Unwin
Comedian Urzila Carlson has made a big splash in Australia and New Zealand where she lives with her wife and two children. Originally from South Africa, she did her first stand-up gig did as a dare from her workmates in 2008. She now has regular gigs on Have You Been Paying Attention and her shows sell out in Australia, New Zealand and internationally.
Urzila Carlson says that it is not really that hard to write comedy as crazy shit happens all the time, but she seems to have had more than her fair share of crazy shit, and has a talent for creating humour from all but the bleakest things that have happened in her life.
She maintains she has some great childhood memories even though they were incredibly poor. "We didn't have any money … and we were too poor to dream. When you're that poor, you are only worried about tomorrow and survival. Take it from me, dreams are a luxury".

Though Carlson entertains the reader by recounting humorous and outrageous incident from her life, many of the things that happened in her life are actually quite tragic. She retains her upbeat outlook on life by refusing to waste time on regret.
She didn't have many role models in the father department, with her drunk and violent father being replaced by a stepfather who was "a layabout and a sulker". Fortunately boarding school was the ideal place to realize she preferred girls, even thought she was shy and too afraid of burning in hell to do much about it.
Carlson eventually came out as a "Lesbyterian". Having lived in South Africa during Apartheid, she found that she didn't escape what she calls "hate-speech" when she moved to New Zealand and she hates labels. She believes that "sexuality is who you find, not who you are".
Her on-stage persona is just her but with sweaty palms. Her self-depreciating humour means that she is the butt of many of her jokes, particularly about her nationality and her lesbianism. It's her contribution to stopping hate – by laughing at the idiots who spout it.
As she says, "truth can not only be stranger than fiction, but also more ironic." Carlson's memoir Rolling with the Punchlines is hilarious and moving, and goes a long way to making this world a better place. Read all about it and catch up with Carlson who is coming to the Crown Theatre Perth on Thursday 6 June and Friday 7 June. Maybe you'll get her to sign your book.
Lezly Herbert
---