Blizzard confirms a second LGBTIQ+ Overwatch character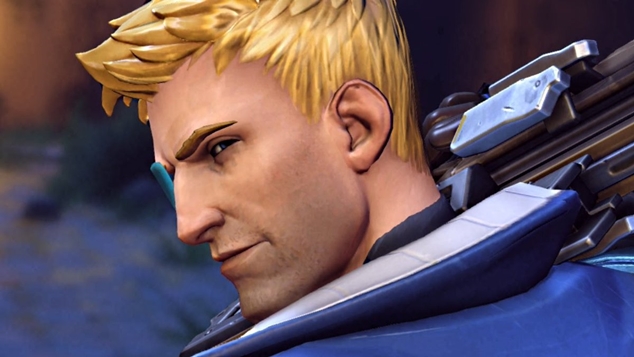 Blizzard Entertainment have confirmed that another character in their incredibly popular shooter Overwatch is a member of the LGBTIQ+ community.
In a short story entitled Bastet, readers are given a glimpse into the backstory of characters Soldier 76 (Jack Morrison) and Ana. Ana finds a photo of a young Morrison with a man named Vincent, and asks he he is still holding a candle for him.
Overwatch's lead writer Michael Chu has since tweeted about the short story, confirming that Soldier 76 and Vincent's relationship was romantic and that they are gay.
Though story doesn't play a major role in the fast-paced shooter, Blizzard Entertainment are known for building rich worlds and expansive lore to flesh out the fantasy of their franchises.
The world of Overwatch is based on a future version of our own Earth, and is full of characters of diverse nationalities, first languages and sexualities.
Soldier 76 joins British pistolier Tracer in flying the rainbow flag, after it was revealed last year in another short story that she was in a relationship with a woman.
Many LGBTI+ fans are excited to have more queer visibility in the traditionally hetero-normative space, while others are critical that the announcement is pure tokenism.
What do you think? Do you want to see more LGBTI+ heroes in gaming?
OIP Staff