Book Reviews – April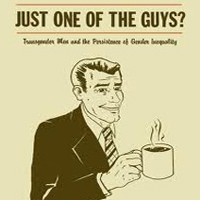 Just One of the Guys? Transgender Men and the Persistence of Gender Inequality
By Kristen Schilt, University of Chicago Press
Kristen Schilt's research interests centre on the sociology of gender, sexualities and work. Her book looks at the workplace experiences of transgender men – people born female whose gender identity is male. Drawing on interviews and observational data, she records their varied experiences. Even though some transmen gain acceptance and become "just one of the guys", many are marginalised, discriminated against or coerced into working as women. Schilt concludes that overall their stories are a testament to systemic gender inequality and she exposes how organisational and interactional processes contribute to the persistence of gender, race and sexuality-based inequalities in the workplace.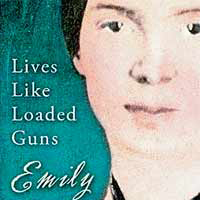 Lives like Loaded Guns: Emily Dickinson and Her Family's Feuds
By Lyndall Gordon
Emily Dickinson was a reclusive spinster who published only ten of the 1,800 poems she wrote during her lifetime. Known for her inquiring biographies of TS Elliot, Virginia Woolf, Charlotte Bronte and Mary Wollstonecraft, Lyndall Gordon dispels the myth that Dickinson was an odd pathetic woman who was disappointed in love and locked herself away from the world. Suggesting that she was a woman before her time, Gordon delves into the family's scandalous history, following the family feud that began with adultery and was fought out over the rights to publish Dickinson's work. Revealing much of Dickinson's source material allows us to reread Dickinson's poems and see the hidden turbulence.
Lezly Herbert
Click on the image below to visit more stories from our BIBLIOPHILE collection.