Book Reviews – August 2011
Mrs Fry's Diary
Mrs Stephen Fry
Hodder & Stoughton
The diary of Mrs Fry is the hilarious account from the 'wife' of the British intellectual larrikin, Stephen Fry. The premise is simple – Mrs Fry documents the daily grind of her husband and two kids, yet these entries are the things of a great mind. The book is riddled with tales of her useless husband and his television-star doppelganger; laugh-out-loud stories of a dysfunctional family and the domestic duties of a doting housewife. The concept is brilliant and is full of twisted British humour – the kind you saw from classic comedies like Porridge, Yes Minister and the Carry On series. This book may be just another swan around in drag for Fry but these diary entries are punchy enough that the short length of them isn't too distracting. Anyone expecting much more than sex jokes and familial abnormalities may be disappointed as he leaves his quirky QI acumen at the door with this manifest. If you're seeking some cheap thrills or just a funny, easy read, don't pass up this hilarious memoir from the 'woman' behind the man.
Benn Dorrington
***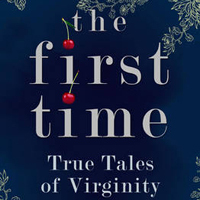 The First Time: True Tales of Virginity Lost and Found
Kate Monro
Allen & Unwin
Kate Monro was on a beach in California with a friend, reminiscing about their misspent youth when the conversation turned to comparing their first sexual experiences. She began to relive how this much-anticipated unique experience changed her life and wondered how it was like for other people. As Monro says, "In a world that celebrates sex on every street corner, every advertising hoarding and every television set, there is very little written – or said – about this very private sexual moment." So she began interviewing people about the universal experience that almost everyone encounters and compiled them into this fascinating book.
Friends and complete strangers spoke openly and honestly about the loss of their virginity, adding adult reflection to the moment in their youth. As she interviewed women and men, young and old, gay and straight, able and disabled, she realised that this collection of epic stories was more than just personal histories. Monro had to define what exactly is meant by virginity loss, with one man recalling that he considers that he lost his virginity three times. Comparing 91 year old who lost her virginity in 1940 with someone who lost their virginity 68 years later in 2008, Monro tracks the changes that have taken place over time. With the help of her blog, she interviewed people who told of coercion and abuse, and also invisible virgins and young people who choose to retain virginity.
Lezly Herbert
***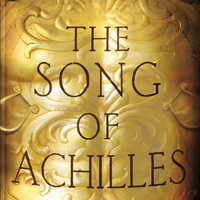 The Song of Achilles
Madeline Miller
Bloomsbury
Ancient Greece, a time of heroes, kings, and gods. Etched into history are their triumphs and victories, their vices and downfalls, and more captivatingly, their loves and romances. Commonplace in Ancient Greece were love affairs between men, and one of the greatest loves was that of Achilles and Patroclus.
Madeline Miller has used her years of study of Ancient Greek and Latin, and a love of history to retell the beautiful tale of these two men. She unfolds their story, told by Patroclus, as they grow from adolescence into brothers.The awkward but headstrong prince Patroclus is exiled from his father's kingdom to be watched over by Peleus king of Phthia. Here he meets his beautiful and gifted son Achilles, prophesized to be the greatest hero that lived.
Their unlikely bond grows ever strong as they overcome challenges including Alchilles' foreboding sea goddess mother Thetis. The connection between the two is an unspeakable love, unimpeded by their obstacles. When Achilles is called to fight in the Trojan War, Patroclus chooses love over fear and follows his friend to battle.
This will be the ultimate test of everything they cherish. Madeline weaves a fabric of imagination so well spun, you can taste her words. Her paced style is colourful and descriptive. The Greek countryside comes alive and you find yourself sitting among the olive trees watching the story unravel. She renders a story so intense, it's hard not to fall in love with the surroundings as well as her heroes. She animates one of the oldest love stories and breathes it new life, a heart-rending read.
Ollie Pincott
***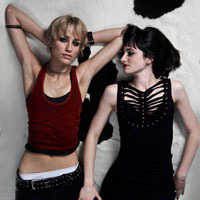 Sing You Home
Jodi Picoult
Allen & Unwin
Music therapist Zoe works in hospitals and in nursing homes, helping to make life more bearable for the inhabitants. When she loses her baby at 28 weeks after ten years of trying, her hopes to have a child are dashed and her marriage to Max also ends. Max moves in to live with his brother and his wife who are having similar problems with carrying a baby to full term and Zoe throws herself into her work, helping people less fortunate than herself with her music. When guidance officer Vanessa asks Zoe to help a teenager who has attempted suicide, the two women become close friends. Zoe and Vanessa's affection for each other deepens and they actually get married and want to have a child. They come up with an idea, but need the cooperation of Max who has joined The Church of Eternal Glory.
Jodi Picoult's novels usually deal with ethical issues and utilises multiple viewpoints by allowing different characters to tell their sides of the story. Sing You Home brings to life the moral ambiguity a contemporary relationship as the characters Zoe, Max and Vanessa take turns to tell the story and the personal becomes highly political.
Lezly Herbert
***
Click on the image below to visit more stories from our BIBLIOPHILE collection.