Book Reviews – November 2011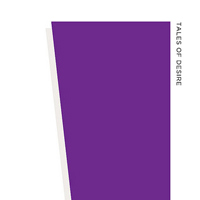 Tales of Desire
by Tennessee Williams
New Directions Books
Born 100 years ago, Tennessee Williams is better known for his plays including The Glass Menagerie, A Streetcar Named Desire and Cat on a Hot Tin Roof. His plays were both praised and denounced – one being described by some forgotten cleric as being 'revolting, deplorable, morally repellent, offensive to Christian standards of decency'. Fortunately, history has praised him for his courage in openly addressing taboo topics and rewarded him with almost every literary prize. His short stories are often overlooked, even though the five stories in Tales of Desire have all been previously published from 1948 to 1978 before being gathered into this delightful compilation.
The stories flirt with 'the confusing, quicksilver world that exists outside of regularities.' Many of his characters, like Williams himself, are deeply troubled. Williams once said to Gore Vidal, 'I cannot write any sort of story unless there is at least one character in it for whom I have physical desire.' As required by the times in which the stories were written, physical contacts were 'fleeting and furtive practices in dark places'. These are sensual stories of lonely characters seeking comfort and physical intimacy in most unusual ways. Written in the passive voice, he takes the reader into the lives of sad gay men for whom desire and death are closely intertwined.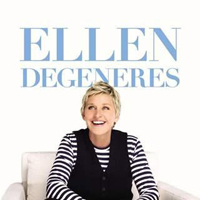 Seriously… I'm Kidding
by Ellen DeGeneres
Harper Collins
Ellen has learnt a lot about life and love since she wrote her last book. She got married, got her own talk show, started a record label, became the first fifty year-old openly gay CoverGirl cover girl, was a judge on American Idol and made her debut on Broadway. As in her talk show, she writes about what's going on in her life and what she's thinking about each day. It is the same rapid-fire humour that seems to be sidetracked easily, but she does give the chapters subject headings. She ruminates on aging and all the medical procedures that entails, clearing clutter, meditating, making decisions, being lazy and lying. It is quite a random collection of entries, but each one is entertaining as she points out the contradictions that almost every compartment of life seems to throw at us.
She shares some of her journal entries of some her life highlights since 2000 and also tackles some seriously ridiculous (or ridiculously serious) things such as lesbian stereotypes. When she announced that she was gay, not only was there a backlash, but people were asking her to clarify exactly how gay she was. So curl up in your blanket with sleeves and enjoy some of Ellen's wisdom.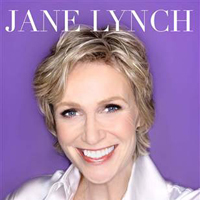 Happy Accidents
by Jane Lynch
Harper Collins
Jane Lynch credits her parents for giving her a great sense of humour. As the middle child, there were healthy amounts of sibling rivalry with her older sister, and competition with her younger brother to be daddy's boy. Somewhere along the line.
Her self-confidence took a dive and discovering that she was certainly gay at the age of twelve made her feel even more marginalised. She took refuge in the school choir (not unlike the one in Glee) where 'differences seemed to disappear as our voices raised in song, and the harmony lifted us beyond ourselves.' With very little belief in herself and alcohol fuelling her anger, she became very much like her Glee character – the acid-spewing cheerleading coach Sue Sylvester.
Fortunately, she never stopped striving to find her inner goddess as she continued to have lucky accidents that changed her life for the better. Her comical memoir describes the lessons she has learnt on her journey to contentment, the people who have guided her way and the dreams that finally came true. You don't need to be a Glee fan to enjoy her story, but if you're not, you probably will be after reading Happy Accidents.
Lezly Herbert
Click on the image below to visit more stories from our BIBLIOPHILE collection.