Taiwan votes against marriage equality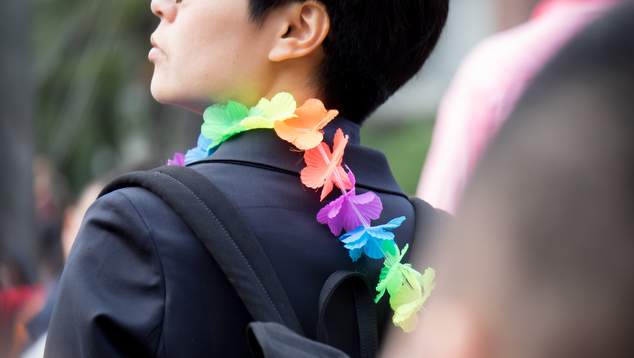 Voters in Taiwan have voted against marriage equality. The result has devastated campaigners for change with the results of the public referendum being seen as a major set back.
The nation's High Court ordered that the government legislate for marriage equality by 2019, and today's decision does not set aside that order – but it will have an effect on how marriage equality is delivered in Taiwan.
Today's the Taiwanese people voted on several referendums relating to marriage and same sex couples. The results showed that the Taiwanese people were in favour of same-sex couples having legal protections but were opposed to allowing marriage and the teaching of LGBTI information in schools.
Case 10 asked if the definition of marriage should stay between a man and a woman. Voters said yes.
Case 11 asked if gender equality education should be taught in elementary and middle schools. Voters said no.
Case 12 asked if voters believed in giving same-sex couples who live together legal protections, without changing the Civil Code. Voters said yes.
Case 14 asked if voters wanted to change the Civil Code to offer same-sex marriage. Voters said no.
Case 15 asked if schools should teach all students about 'gender equality, emotional education, sex education and same-sex education'. Voters said no.
The results were reported by Gay Star News.
The results of today's poll do not set aside the 2017 court order that ordered politicians to create a pathway for marriage equality, and politicians still have until 2019 to take action. The results suggest that the final outcome is more likely to be a separate law for same-sex couples akin to the UK's civil union legislation.
Also at today's polls were elections for thousands of mayors and local government's posts. The ruling Democratic Progressive Party has suffered a major defeat and President Tsai Ing-Wen has announced her resignation in response to the results.
OIP Staff, Image by Othree, Published under a Creative Commons 2.0 license.   
---