Britain's potential new PM opposed to marriage equality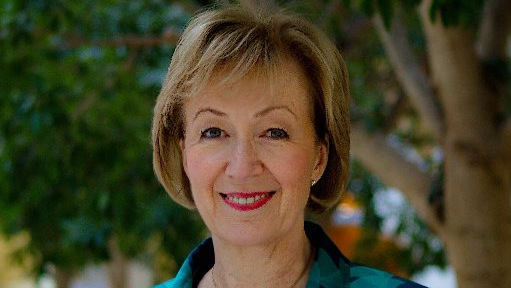 British politician Andrea Leadsom, who is in the running to replace David Cameron as the Prime Minister of Great Britain has declared she remains opposed to marriage equality despite thousands of British couples tying the knot.
Speaking to ITV Leadsom said she would have preferred it if civil partnerships had been available to all couples, but marriage was limited to only Christians. The aspiring Tory leader said allowing gay couples to marry had hurt Christians.
"I believe the love of same sex couples is every bit as valuable as that of opposite sex couples, absolutely committed to that. But nevertheless, my own view actually, is that marriage in the biblical sense is very clearly from the many Christians who wrote to me can only be between a man and a woman." Leadsom said.
"I would have preferred for Civil Partnerships to be available to heterosexual and gay couples and for marriage to have remained as a Christian service for men and women who wanted to commit in the eyes of God."
Current PM David Cameron responded by saying that any move to repeal Britain's marriage equality laws would be voted down by MPs.
Leadsom is facing off against her colleague Home Secretary Theresa May to become Britain's next Prime Minister. Current PM David Cameron announced his resignation after the country voted to leave the European Union. Cameron had been a leading advocate of the 'Stay' campaign.
The aspiring leader was also criticised for suggesting she would make a better leader because she had children and a large family, while highlighting that her opponent Theresa May did not. In the interview Leadsom said it would be "horrible" to highlight that May had no children, before saying that because she herself had children she had a "real stake" in the future.
Leadsom and her supporters argued that the comments in the interview had been taken out of context. Upon seeing the front page news the politician took to Twitter labeling the story as "appalling".
The newspaper The Times responded to the criticism by releasing the audio recording of the interview to show that the quote was accurate.
Ruth Davidson, the Scottish Conservative leader who is planning to marry her same sex partner later this year responded by posting on Twitter.
"I am childless. I have nieces and nephews. I believe I – like everyone else – have a very real stake in our country."
David Cameron is scheduled to step down as PM in October.
OIP Staff