British MPs Back Gay Marriage Bill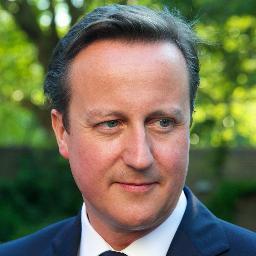 Both England and Wales have voted in favour of same-sex marriage, with a Commons vote taking place last night that went in favour of The Marriage (Same-Sex Couples) Bill by 400 to 175.
Despite the majority being strongly in favour of the bill; almost half (136) of the Conservative MPs voted in opposition.
Both the Prime Minister David Cameron and Opposition Leader Ed Miliband are in strong support of the Bill, Cameron described the passing as  'an important step forward' for the strengthening of society.
Tweeting shortly after the Bill, Cameron stated 'Strong views exist on both sides but I believe MPs voting for gay people being able to marry too, is a step forward for our country'.
With much the same sentiment, Miliband added that the Bill was a proud day in the fight for equality in Britain.
With Britain pressing on in regards to achieving equality on the issue, concerns that Australia is falling behind on the matter are increasing.
The Deputy Prime Minister Nick Clegg also supports the Bill, and stated 'No matter who you are and who you love, we are all equal. Marriage is about love and commitment, and it should no longer be denied to people just because they are gay.'
'I genuinely believe that we will look back on today as a landmark for equality in Britain'.
Conservatives in opposition stressed worries regarding the bill:
'We do respect the equal value of men and women, but surely that doesn't avoid us looking and celebrating difference, and marriage is a great way of celebrating the difference between a man and a woman', said MP David Burrows.
Still to pass through the House of Lords, Burrows predicted that the Bill will still face resistance.
MPs were given a free vote on the Bill, which means they were not expected to vote along party lines.
Burrows noted that much like the nation, MP's are going to be divided on the topic.
Nadine Walker