British UKIP candidate compares being gay to her own attraction to gorillas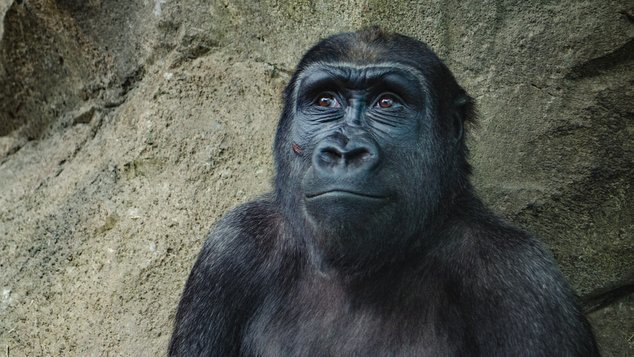 A candidate for the United Kingdom Independence Party (UKIP) who is running in the Glasgow Council election has compared being gay to her own attraction to Gorillas.
Gisella Allen made the comments as she explained her belief that gay people should keep their sexuality a secret.
"Do you think I am going all over the city and saying my idea of a sexually-attractive creature is a gorilla?
"When I go to a zoo and I see a gorilla my hormones go absolutely crazy. I find a gorilla very attractive." Allen told The Sunday Herald.
The rogue candidate believes that sexuality should not be discussed or revealed in public.
"I am not anti-gay – but how can you call that a community? Sex life is everybody's private affair. You do not come out and declare openly."
The party has declared that Allen's views are not party policy but the electorate has a right to her her personal manifesto.
Among Allen's plans if she's elected to the city council are a ban on plastic bags to help protect dolphins and removal of golf courses for safety reasons.
She'd also like to see old age pensioners stripped of their bus passes because she believes it would encourage them to walk more.
Allen is also against sex education in schools and believes women who have children should not work. She's in favour of removing all funding to child care.  Allen also says school students should remain in one room all day and not move around campuses.
The party Allen represents is in favour of capital punishment and bringing back the death penalty. Allen has told reporters that she prefers the use of the guillotine over hanging.
There are things the candidate would like to support, she's in favour of more community gardens with public toilets, and wants to encourage more children to take up horse riding and work in stables.
The 84-year-old mother of four ran a Bed and Breakfast with her husband. She first came to Glasgow from Switzerland as an exchange student in the 1960s.
OIP Staff