'Brokeback Mountain' added to the US Library of Congress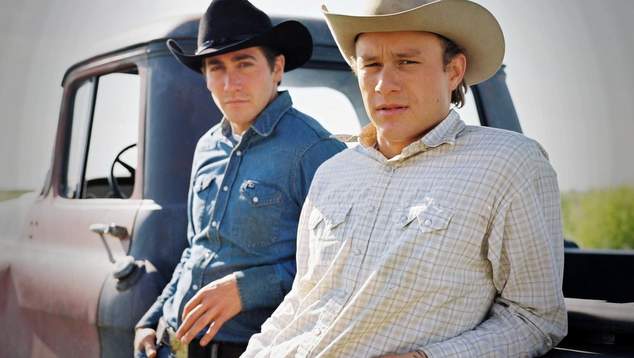 Ang Lee's Brokeback Mountain is one of 25 films that have been added to the US Library of Congress. Each year a new selection of films that have been judged to be of cultural, historic and aesthetic importance to the USA's film heritage.
Ang Lee's film which was released in 2005 is the newest film among this years inductees. Films can not be nominated until at least ten years after their release. Brokeback Mountain starred Jake Gyllenhaal and Perth raised actor Heath Ledger who play two cowboys who fall in love and have a secret relationship for several decades.
The groundbreaking film is based on a story by US author Annie Proulx and it won a stack of awards on his release, and is credited as bringing a same-sex love story to the big screen for mainstream audiences.

"I didn't intend to make a statement with 'Brokeback Mountain,'" Ang Lee said. "I simply wanted to tell a purely Western love story between two cowboys. To my great surprise, the film ended up striking a deep chord with audiences; the movie became a part of the culture, a reflection of the darkness and light—of violent prejudice and enduring love—in the rocky landscape of the American heart.
"More than a decade has passed since Brokeback Mountain was released, but I hope that this film, a small movie with wide open spaces, continues to express something both fresh and fundamental about my adopted country." Lee said.
Also being included into the archive are many other well known films, including some from the biggest directors in the business.
Broadcast News which came out in 1987 starring William Hurt, Holly Hunter and Albert Brooks potentially inspired a generation of TV news reporters and producers, it was directed by James L Brooks. Disney's Cinderella from 1950 is on the list, alongside Steven Spielberg's Jurassic Park, Blake Edwards' Days of Wine and Roses and Stanley Kubrick's The Shining.
Musicals On the Town and My Fair Lady made the list, as did Hud starring Paul Newman and John Huston's The Informer – which joins 10 other films he directed that are already on the register, a record for any director.
---