Bulgaria is ready for Eurovision 2020 with Victoria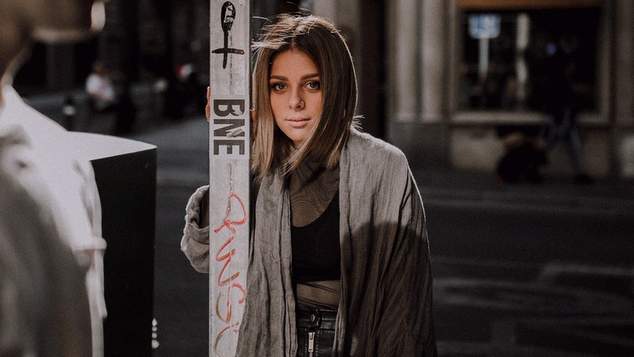 Australia will decide who will be representing us at Eurovision in The Netherlands early next year, but Bulgaria are one of the first out the blocks announcing the act that will represent their country.
Mononym named artist Victoria will represent Bulgaria at the 2020 Eurovision Song Contest, which will take place on 12, 14 and 16 May in Rotterdam.
Her name was announced at a press conference in Sofia organized by the Bulgarian public broadcaster Bulgarian National Television (BNT) and her producers from Ligna Studios.
Victoria's distinctive voice and style position her as one of the most promising new music artists from Bulgaria. The Bulgarian song will be selected internally and will be presented in early March 2020.
"In the beginning of 2019, I just couldn't imagine how many opportunities will open up for me." Victoria said of her involvement in the competition. "I am proud to be the Bulgarian artist in Rotterdam. I am privileged to be able to make music that I believe in and to have the freedom to be who I am."
Get to know Victoria via her introductory video. 
The artist released I Wanna Know, her first single in English, a few months ago. She came to prominence through her involvement in the TV Show X Factor Bulgaria.
Bulgaria announced its return to Eurovision in October after a year out of the contest. In the past few years the country is among the most successful participants in Eurovision with 4th place in 2016, 2nd place in 2017 and 14th place in 2018.
While the show was not broadcasted in Bulgaria in 2019, the audience stayed loyal to Eurovision with more than 700,000 viewers from Bulgaria (10% of the population) watching Eurovision content on demand.
The team behind the Bulgarian entry have highlighted that in previous years Australia is one of the countries that usually votes for Bulgaria, and they've loved our entries too. In 2016 the Australian public vote awarded Poli Genova the second highest score – 10 points, while the jury gave her 8 points. The same year the Bulgarian jury also gave 8 points to Dami Im.
While Bulgaria have announced Victoria their artist, Belgium has revealed that 90's trip-hop band Hooverphonic will be their entry, and Spain have named singer Blas Cantó as their representative.
Eurovision will be broadcast on SBS in 2020. 
OIP Staff
---