Bullying leads 13-year-old Brisbane teen to take his own life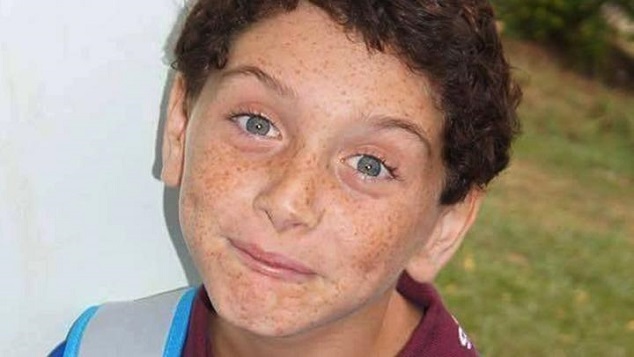 A Year 7 student from Brisbane has taken his own life as a result of years of bullying over his sexuality.
The Courier Mail reports 13-year-old Tyrone Unsworth sadly ended his life on Tuesday, approximately a month after he was admitted to hospital after an alleged altercation with another student at Aspley State High School.
Tyrone's mother, Amanda Unsworth, told The Courier Mail a lot of people started picking on her son for his effeminate behaviour.
"He was a really feminine male, he loved fashion, he loved make-up and the boys always picked on him, calling him gay-boy, faggot, fairy; it was a constant thing from Year 5," Ms Unsworth said.
"I feel like these people who were bullying Tyrone are the cause of why he is not here any more. They pushed him to the edge."
Ms Unsworth said their family had not told the school of the bullying, but there had been an ongoing police investigation into the incident that sent Tyrone to hospital a month earlier.
The principal of Aspley State High School, Jacquita Miller, says she is heartbroken for the Unsworths.
"We are really sympathetic with the family, and his loved ones and peers," she said.
"We had no reports to the school of the bullying, we really try to work with families to resolve these complex issues. I'm just so sorry and sad that we didn't have the opportunity to help this young man."
The Safe Schools Coalition Australia (SSCA) have also responded to the news, saying the organisation is deeply saddened by the impact of bullying and discrimination on all LGBTI young people .
"We express our deepest sympathies to the family and ask that the public respect their right to privacy," a spokesperson said.
"SSCA exists because research shows that students at safe and supportive schools have better educational outcomes and are less likely to have poor mental health outcomes."
"Research also highlights that young LGBTI people suffer higher rates of poor mental health and suicide due to bullying and discrimination."
OIP Staff
If you are struggling with anxiety or depression, support and counselling are available;
Lifeline: 13 11 14
beyondblue: 1300 22 4636 / beyondblue.org.au
QLife: 1800 184 527 (Free) / qlife.org.au 
(QLife are a counselling and referral service for LGBTIQ+ people)
---
Sources
Tags: aspley state high school, bullying, Mental Health, Queensland, safe schools, safe schools coalition australia, tyrone unsworth