Cabaret Show Explores Jim Morrison's Music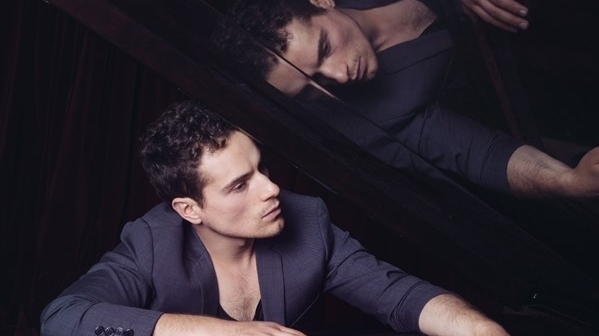 Luigi Lucente is delivering his cabaret show 'Jim Morrison: Kaleidoscope' Downstairs at The Maj this week as part of the Cabaret Soiree program. Featuring many of The Doors well known songs like 'Break on Through (To the Other Side), 'People Are Strange', and 'Riders on the Storm' the show explores the work of Jim Morrison.
Luigi explains that the show explores the different facets of The Doors' front-man's persona.
"The show is told as a Jim Morrison character, because there were so many different elements about him the show has developed out of those elements of him being a poet, a prophet and showman essentially. It's an exploration of his work, we look at the other sides of him that maybe weren't explored as much or taken in by audiences."
One the thing the show is definitely not, is a tribute show.
"Right from the start, I didn't want it to be a tribute show," Luigi said, "It's not going to be a Morrison impersonation with me having long hair and acting stoned. It's more about him from the inside out. It's been more about exploring his material."
Luigi admits that he is a long time fan of Jim Morrison and The Doors.
"I was into rock music growing up and got given a copy of 'The Greatest Hits of The Doors' when I was about 15, and that sparked my interest in Jim Morrison. I always thought his work and his lyrics and poetry as something that is quite theatrical and engaging."
A few years ago Luigi realised that his passion for Morrison's work would make a a great basis for a cabaret show, and he was surprised that nobody had done it before. While Morrison is still very well know, Luigi highlights that sometimes the man is better known that his work.
"He's on T-shirts everywhere, people know his name but they don't necessarily know his deal, they know he's a pop culture icon.He was an amazing visionary for his time, it's such a great subject matter for a show," Luigi said.
Luigi shares that Morrison's music is quite adaptable and in the show the songs have taken on there own flair, "It's just me on the piano, so we explore quite a few musical styles, it's very accessible, while still paying homage to the traditional melodies."
The show has been directed by well known musical theatre identity Nick Christo. The pair have been spending a lot of time together lately as they were both in the cast of 'The Rocky Horror Show' which has been travelling around Australia for the last 8 months.
"Nick really knows his cabaret," Luigi said, "Having him  come onboard as a dramaturg has been really good, he has a lot of energy to bounce ideas off.. he's been a great collaborator."
Catch Jim Morrison: Kaleidescope' Downstairs at The Maj until Saturday August 30.