Cameron Monaghan announces his departure from 'Shameless'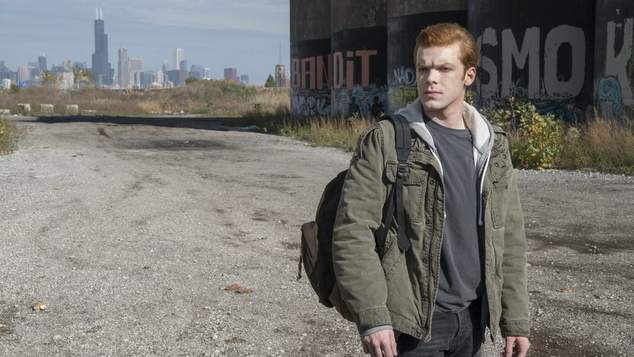 Shameless star Cameron Monaghan has announced he's out of the long running series.
Monaghan has played Ian Gallagher since the show began in 2001 but the actor said "All good things come to an end" making the announcement of his departure on Instagram.
"I have been a series regular on this show for roughly ten years. I was the tender age of fifteen when we shot the pilot, and I came of age in so many ways, both legally and personally. I was very lucky to mature and grow with this show. Experiencing so many firsts, maturing as an actor, a professional, and a human. In the process gaining friends, family, and the best coworkers a very lucky actor could ask for, and for this I can be nothing but gracious," Monaghan said.
"All good things come to an end. An old cliche, but one that rings true with a sincerity and clarity especially in moments like these. Everything ends."
Monaghan's surprise announcement revealed that this week's episode Black Haired Ginger was his last appearance in the series. Cast mate Emmy Rossum, who plays older sister Fiona Gallagher has also announced she'll be leaving the show during its ninth season.
Over his journey fans have seen Ian Gallagher go from closeted gay teenager through many trials and challenges including dealing with bipolar disorder, his relationship with bad boy Mickey Milkovich, his journey to become a paramedic, and his relationship with transgender boyfriend Trevor.
Recent storylines have seen his character tackle gay conversion therapy and be heralded as a religious prophet for queer people. His actions landed him in jail and the character is currently out on bail awaiting trial.
Monaghan's departure from the show see the show lose on of the most prominent gay characters on television. Elliot Fletcher who played transgender boyfriend Trevor has not appeared in the current series and appears to have been written out of the show.
Alongside his role on Shameless Monaghan has also had a starring role on the feature film The Giver, and also appears on the Tv show Gotham. 
The US show is based on a British show that ran for eleven years from 2004 to 2013.
Shameless currently plays on Foxtel in Australia. 
OIP Staff
---