Casey Spooner wants to be President of the United States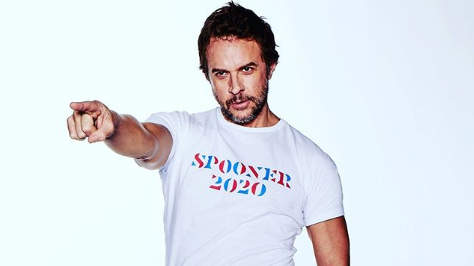 Queer pop star Casey Spooner has announced he's running for President. 
Spooner – who's one half of electroclash duo FischerSpooner, says he realises he's no chance of becoming the next President of the United States –  but hopes his campaign will bring attention to important issues.
Spooner made his announcement on his Instragram page from the Fire Island Pines.
"I'm addressing my distrust of the political system by engaging in it," Spooner said in his announcement video. "By learning it, and by sharing my knowledge as I move forward. The point for me isn't about winning; it's about moving and growing. It's about getting ahead. It's about demystifying the political system."
So far 766 people have officially filed the paperwork to be on the ballot paper in 2020.
Alongside his work in music, Spooner has also been a visual artist and filmmaker. FischerSpooner burst onto the music scene in 2001 as one of the premier acts of the short lived electroclash music scene. They had success with their track Emerge and their debut album which was confidently titled #1.
The band have released four albums, their most recent offering was 2018's SIR. 
OIP Staff
---