Cast revealed for new 'Love, Simon' series on Disney+ streaming service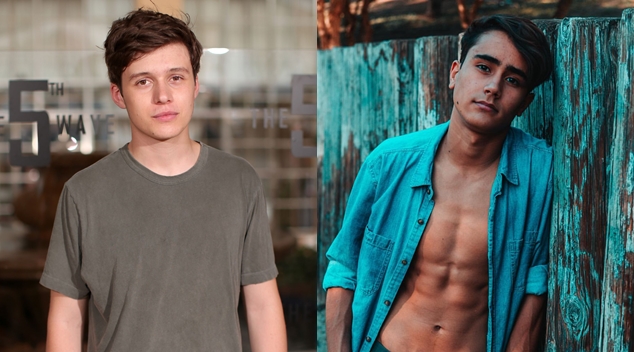 Disney have revealed the cast for their TV adaptation of their hit film Love, Simon, which won hearts with its gay romance in 2018. The series is set to make its debut on Disney's upcoming streaming service, Disney+.
The all-new cast and characters will be lead by Michael Cimino as Victor, a new student at Creekwood High. Cimino will be joined by Ana Ortiz as his mother and Nick Robinson – who played Simon in the film – as narrator.
"Love, Simon is a powerful story embraced by critics and audiences alike for its universal messages of authenticity, love, and acceptance," Senior VP for Content at Disney+ said.
"We are honoured to partner with the talented team at 20th Century Fox Television to bring this new chapter of a beloved story to Disney+, continuing the personal and uplifting narrative that captivated fans of the original film."
While the series shares no cast members with the 2018 film (aside from Robinson as narrator), the characters will exist in the same world. The show will follow Victor's own experiences as he begins to understand his sexuality, which will lead him to reach out to Simon for a helping hand.
Disney+ is set to launch later this year, but there's no release date for Love, Simon at this stage. Production is set to begin this month.
OIP Staff
---