Catch up with the cast of 'Queer as Folk'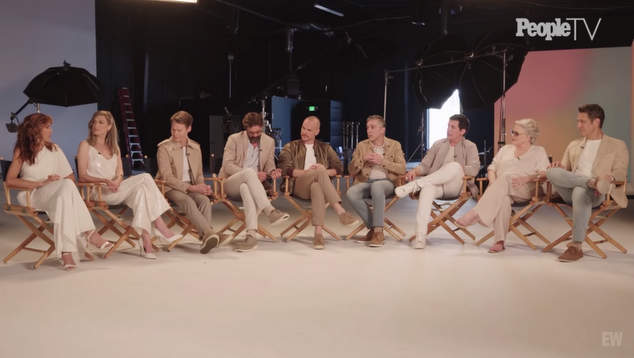 Queer as Folk is back on Australian TV screens with SBS playing the classic series of Friday nights, and a whole new generation of queer youth are discovering the adventures of Brian, Michael, Lindsay, Melanie, Justin, Emmett and Ted.
The cast recently got back together for a reunion for US magazines People and Entertainment Weekly and shared their memories of filming the ground breaking show.
A series of short videos have been put out that capture the cast members thoughts on the importance of the show and its legacy.
"It was such a unique experience, and a unique show" says actor Michelle Clunie who played Melanie Marcus on the program. Executive Producer Ron Cowen says he finds it thrilling that new young audience are still discovering the show years after it wrapped filming.
Hal Sparks who played Michael Novotny for five seasons of the program shares that when he first read the script for the pilot episode he realised it was going to be a very important series.
The producers also reveal that a memorable and controversial sex scene in the first episode was the very first thing they filmed.
Actor Peter Paige who played Emmett revealed that he originally auditioned for a different role, but ended up reading for two different parts and was then given a choice of roles to audition for.
The show runners also chat about how they treated sex in the show, while the show is remembered for it's groundbreaking and graphic depictions of sex – it was always in the context of storytelling.
If you've never seen Queer as Folk check it out, and track down the original British series that it's based on too.
OIP Staff
---