Catching Up with Hazel Dean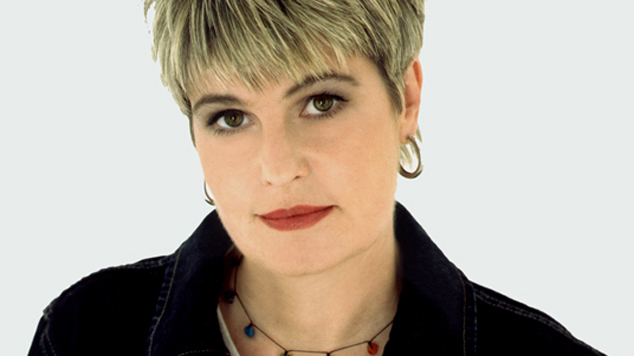 The Queen of hiNRG dance tunes Hazel Dean is all set to perform at Stock, Aitken, Waterman's giant reunion show at London's 02 Arena this month. Aside from getting together with her Hit Factory alumni she's still releasing great dance tracks like her recent cover of the Sharon Redd classic In The Name Of Love. 
What was your first big break into the music industry?
I have always worked in the music industry since leaving school, it's the only professional job I have ever had. I guess recording Searchin' would be the biggest break as it led to my first hit, but I had been recording for many years before that, at the time when Searchin' first started to make an impact I was still singing in big bands.

Doing my first live PA at HEAVEN in London was a big turning point. The track was being played constantly, and when I went on stage it was just crazy.  I LOVED IT. It felt like 'coming home' if that makes any sense. It was a very cathartic moment.
In December the Hit Factory is having their reunion show at the London 02 Arena – will this be like a high school reunion, do you know many of the other SAW artists?
Yes of course! I have known Sinitta, and her mum Miquel Brown for more years than I care to mention. I see Sonia and her family quite often at gigs as we are often on the same shows. I adore Pete Burns!
I last worked with Jason and Sybil about 7 years ago at G.A.Y. in London. I haven't seen Kylie for a very long time, although she did come to one of my birthday parties! I met up with quite a few of the other artists during rehearsals for the cancelled show. It was a real blow to all of us when the summer show at Hyde Park was pulled, as we were all looking forward to getting together.
The Christmas Show will be really special, and to be at the 02….TERRIFYING! It will be weird seeing Pete Waterman again, as I haven't seen him for over 20 years. So I'm expecting it to be pretty emotional on the night – there will be tears. Bring on the waterproof mascara!
In Australia the Young Diva's recorded a version of Searchin' – have you heard it? If so – what did you think of it?
Sorry, never heard it……. and for the record NOBODY sings "Searchin" like I do,……and that's a fact.
In 2010, you shared with the press that you, like many of your fans, are gay – what made you decide to make this announcement?
That's a very interesting question, and one that has been asked time after time in the 80's, the 90's and again in the 2000's. The fact is that I have never, EVER discussed my private life with the media. Which is my personal choice, and a decision that I have stuck with since the start of my career.
My fans have always been very protective of me which is lovely. I don't think they really care if I'm straight or gay but they have always respected my privacy, for which I am very grateful.   So whatever 'announcement' was made in 2010, in whatever publication, I can  categorically confirm that as with  similar 'announcements' reported in the 80's & 90's  it was NOT from me.
Your latest release is a cover of Sharon Redd's In the Name of Love– how did this new recording come about?
I have always loved this track, and Sharon was a very dear friend of mine.
She knew how much I loved the song, and dedicated it to me the very last time I saw her singing live at G.A.Y. After she died a group of us got together to perform a tribute to her at The Fridge in London, where I sang In the Name of Love for the first time. It was a tough one to sing, so close to her passing.
For a while I used to sing it in my own show, and was always a favourite with the audience. When I was approached by Energise to choose a batch of my favourite Hi NRG/dance tracks this had to be the first.
Graeme Watson