Check Out Jinkx Monsoon's New Single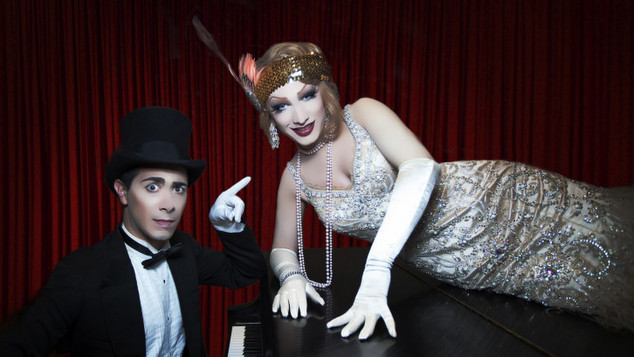 'RuPaul's Drag Race' star and cabaret queen Jinkx Monsoon has released a single devoted to her two favourite substances, entitled 'Coffee and Wine'. The song is a fair bit jazzier than the pop efforts of some of her 'Drag Race' contemporaries, and is credited to Monsoon's musical partner in crime, Major Scales.
The film clip features Jinkx in the vintage style glamour that was featured in her cabaret show 'The Vaudevillians', that was hugely popular at the Perth FringeWorld Festival this year.
There are also special guests including an adorable tabby cat and a troupe of gorgeous burlesque dancers of various stripes. Take a gander but be warned, there's a fair bit of boob so it may not be safe for work (depending on where you work).