Cher's New Album, Track by Track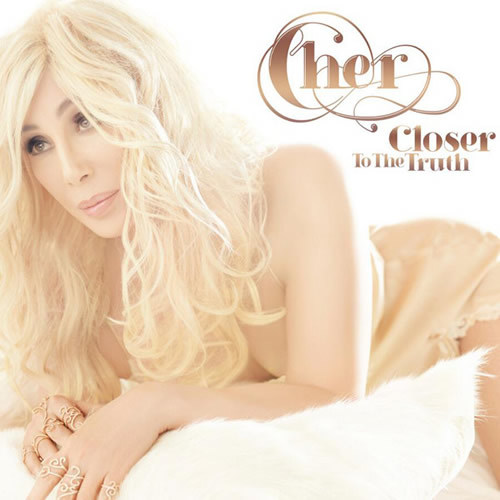 Cher's new album, her first collection of new material in twelve years, is out next week. We take a listen to the new record track by track.
It kicks off as a full on dance record and then moves into more subtle territory as the songs progress.
1. Woman's World
The lead single is a super dance floor anthem. The track is produced by house music legend Paul Oakenfold, who gave Madonna her massive 'Celebration' hit.
2. Take it Like a Man
The much anticipated duet with Scissor Sister's front man Jake Shears is going to get a fair amount of airplay in queer clubs. Cher sings, "If you want my heart, you'd better take it like a man". It's amazing how much Jake sounds like Cher on this track.
3. My Love
This electro-pop power ballad is a total diva tune. The vocals are slow but the beats are raging underneath.
4. Dressed to Kill
This tracks from the guys who gave Cher 'Believe' her biggest ever hit. Like that tune it's stacked full of vocal effects. There's something a little bit western sounding in the vocals in this song, but it's a total disco number musically.
5. Red
The verses on this track are ace, but the chorus is a bit of a disappointment. There's a Caribbean vibe in the tune and Cher is certainly singing her lungs out on this one.
6.  Lover's Forever
The only track on the record that Cher was involved in writing. Cher teams up with Canadian songwriter Shirley Eikhard who wrote hots for Bonnie Rait and Anne Murray. I suspect this song started as something much more laid back and country tinged before it became this dance floor focused thumper. This is a bit over the top, even for Cher.
7. I Walk Alone
The first of two tracks written by P!nk along with Billy Mann and the MachoPsycho team. It's verses have a plucked guitar hillbilly sound, but the chorus kicks in with a chat filled "there's a time to rest, time to laugh, time cry.." A great combination of electronic sounds and guitars. This is a standout track.
8. Sirens
Eight tracks in and we get our first break from the dance floor. Cher know how to nail a big ballad and this track that was previously recorded by Brooklyn indie singer Nell Bryden is a powerful number.
9. Favorite Scars    
Things pick up a little with this track but stay in the realm of organic sounding music. This track was produced by the team behind Emile Sande and Professor Green. This sounds like a song Lily Allen, Katy Perry or Taylor Swift would record.
10. I Hope You Find It
Suddenly we're deep in the country / ballad genre. This song was previously recorded by Miley Cyrus for the soundtrack to the film "The Last Song." The is a big epic feel good ballad.
11. Lie to Me
The second song on this colelction that's written by P!nk. It's totally gorgeous. Intricate acoustic guitars and Cher's distinctive deep voice and a subtle symphony orchestra in the background.
Want to take a listen to the album? Head over to Amazon and click on the stream.